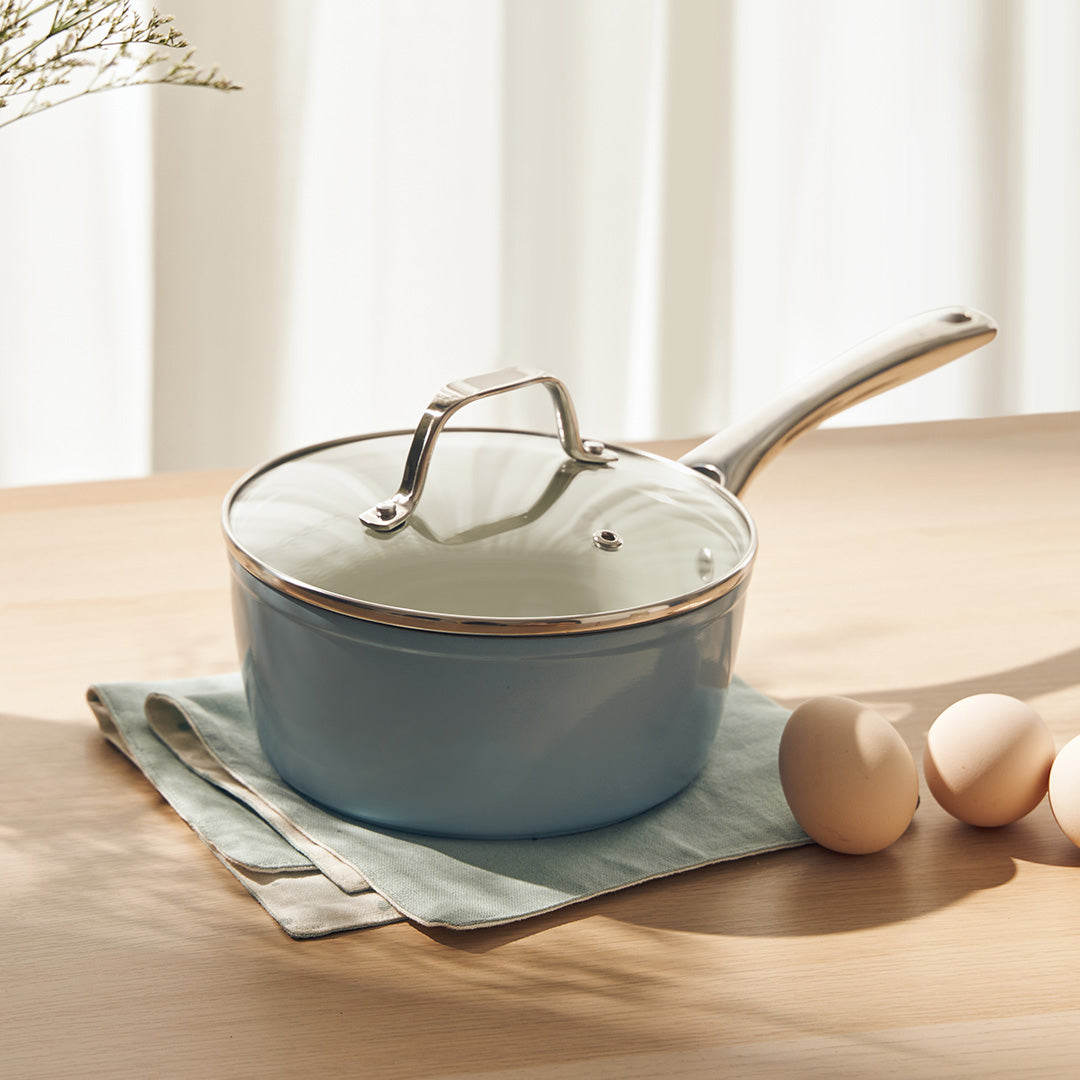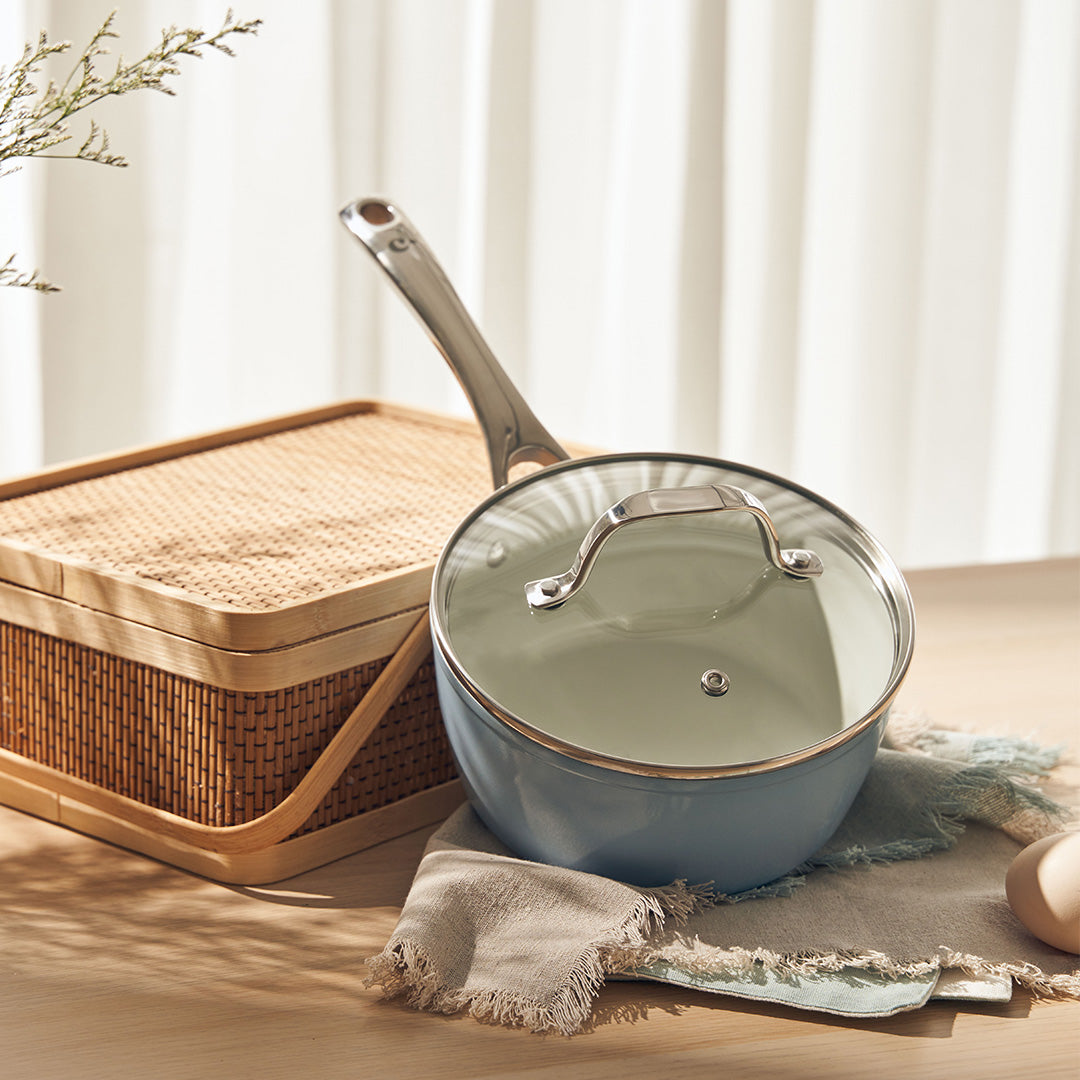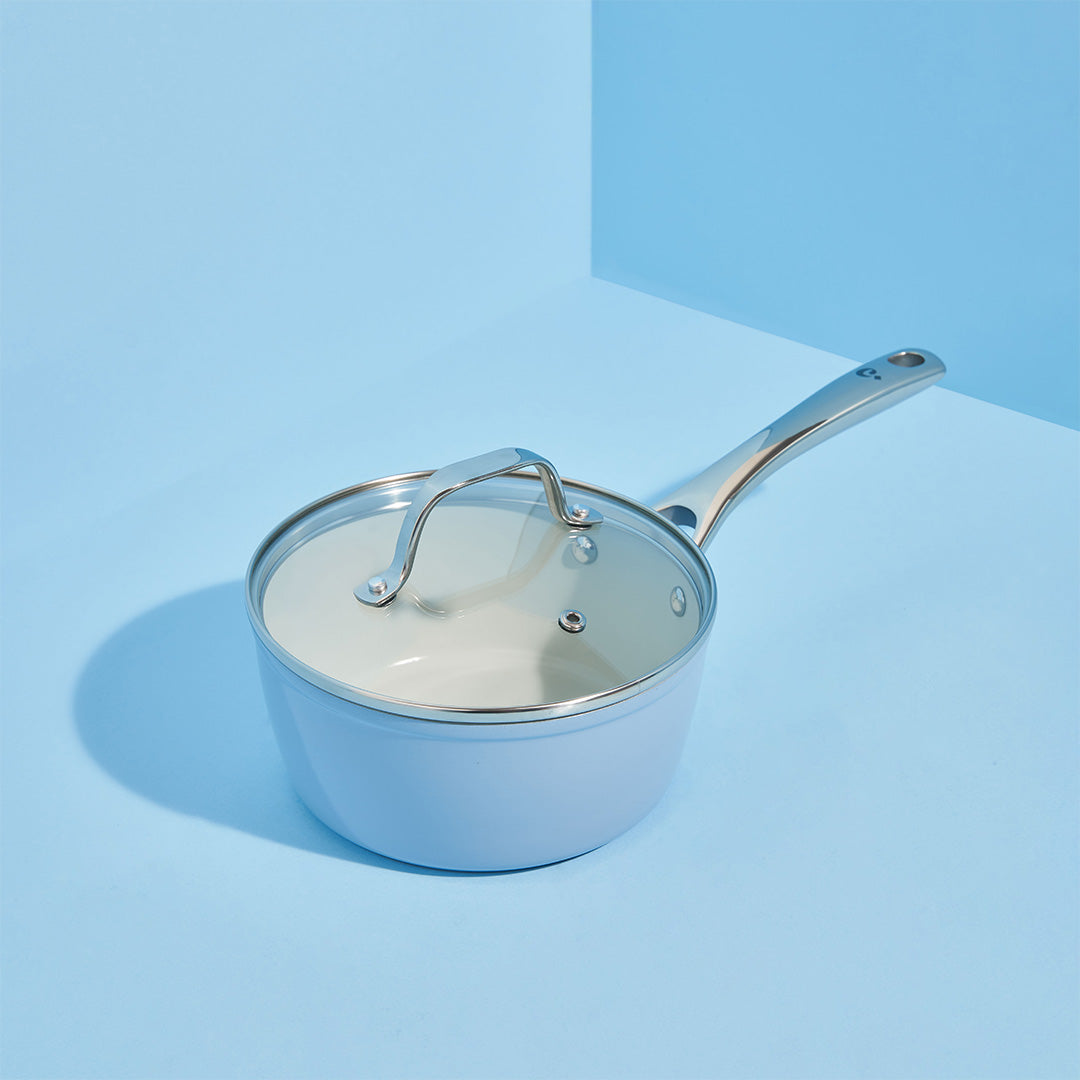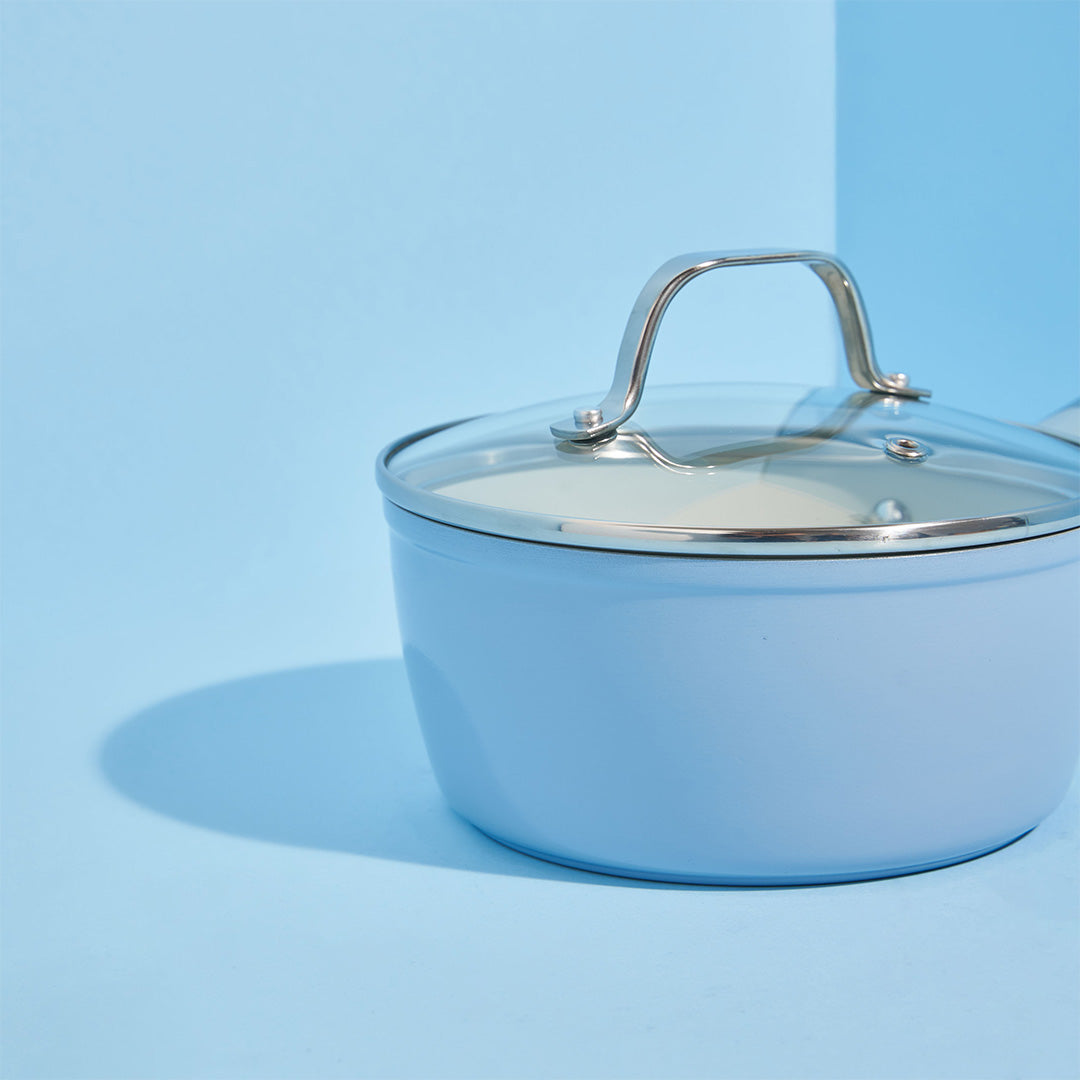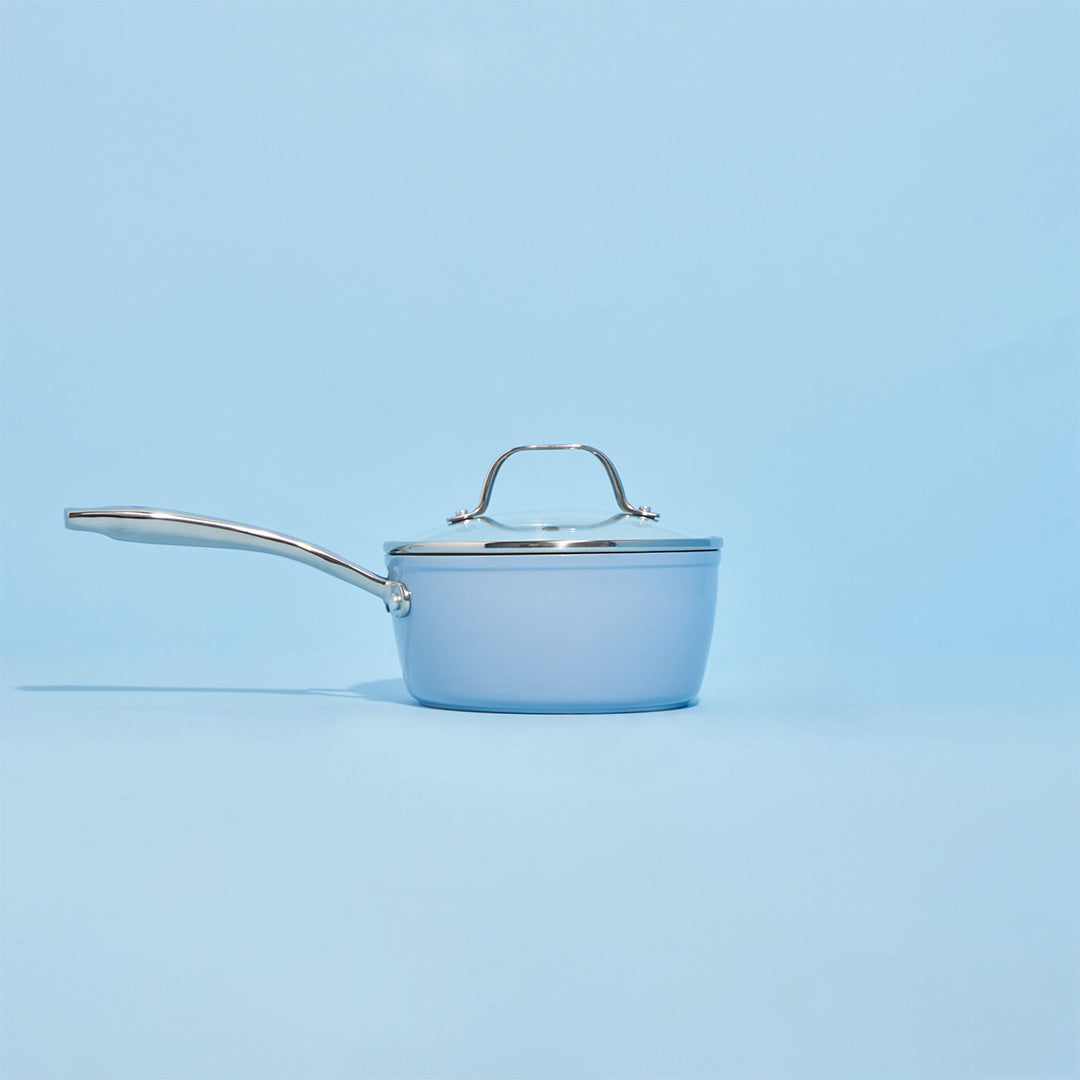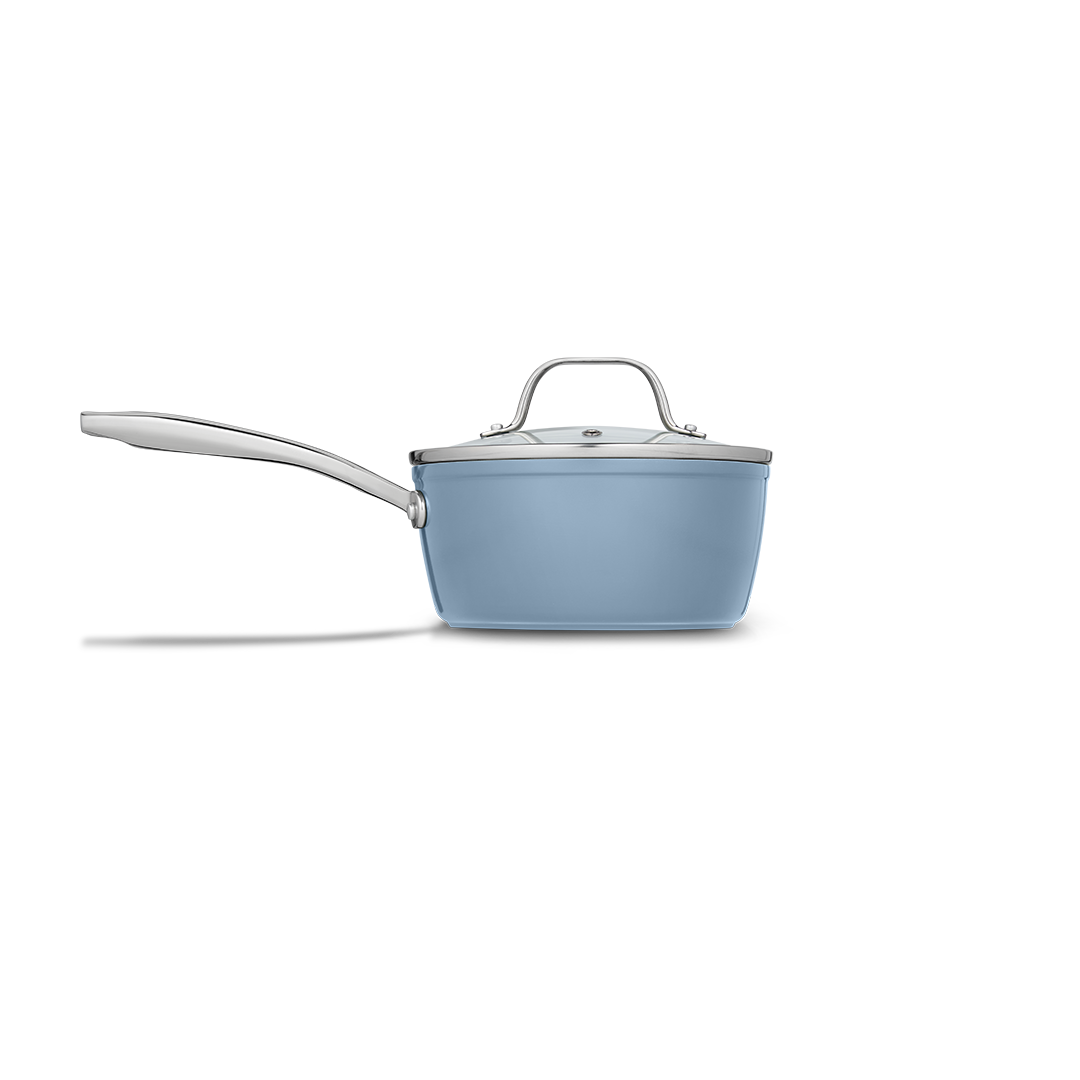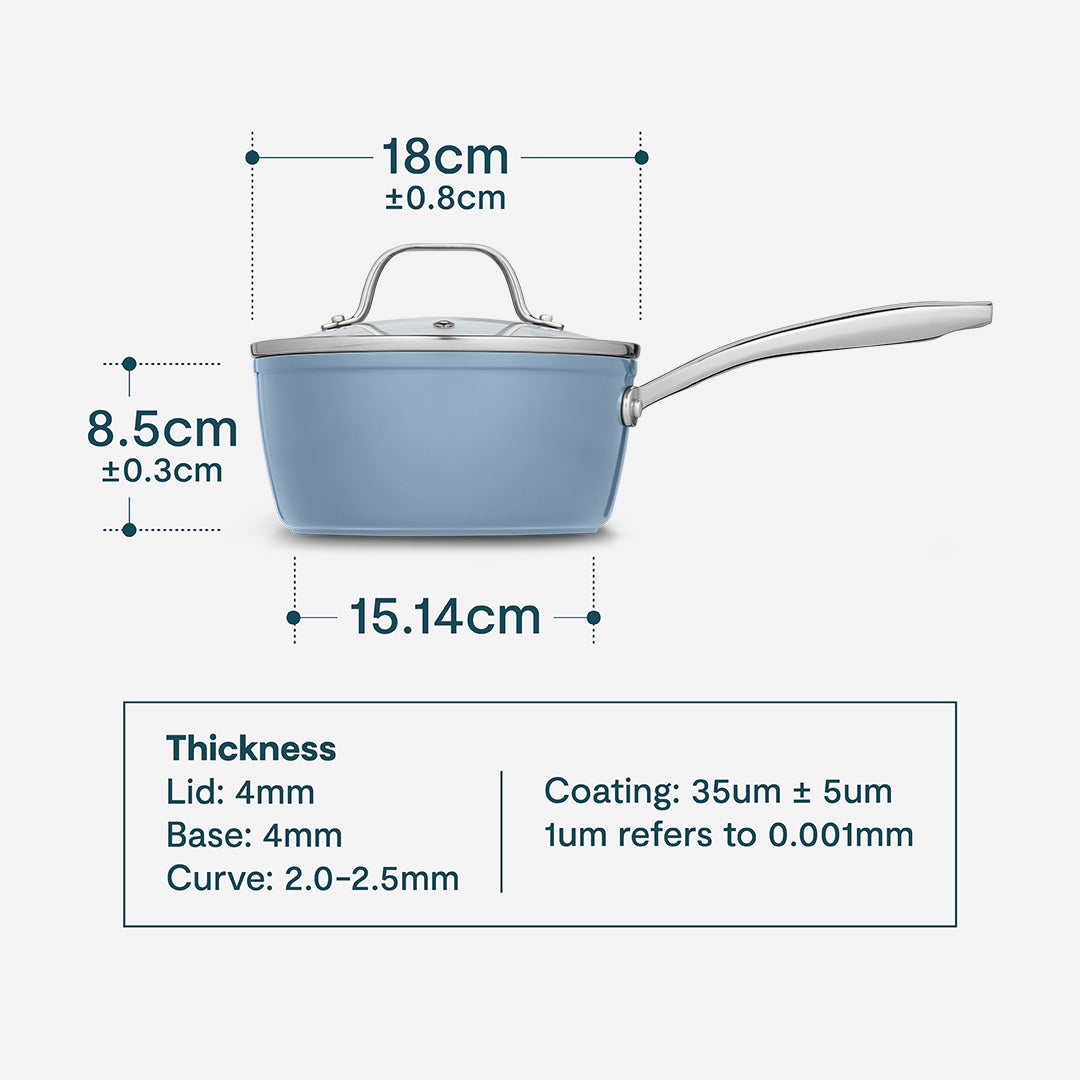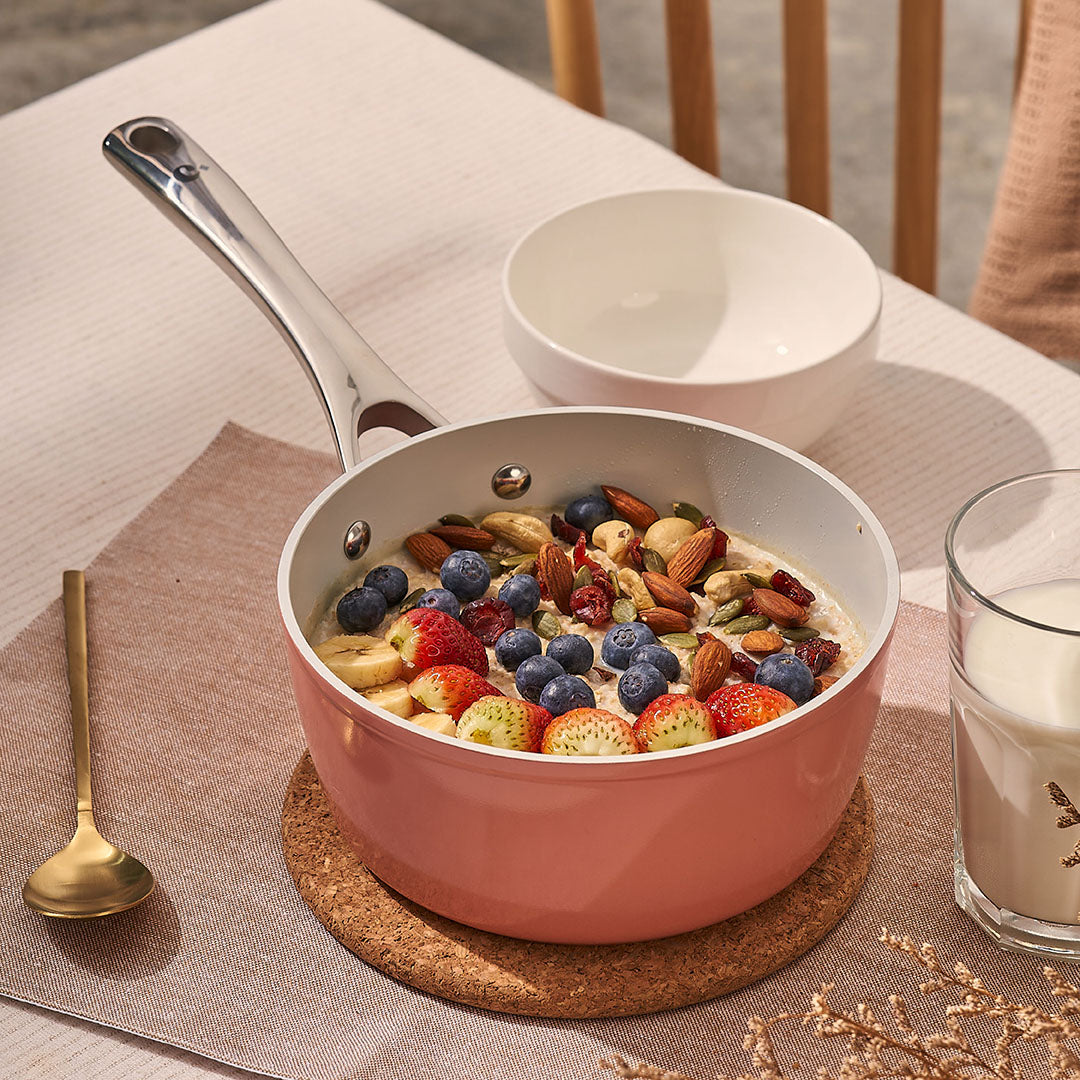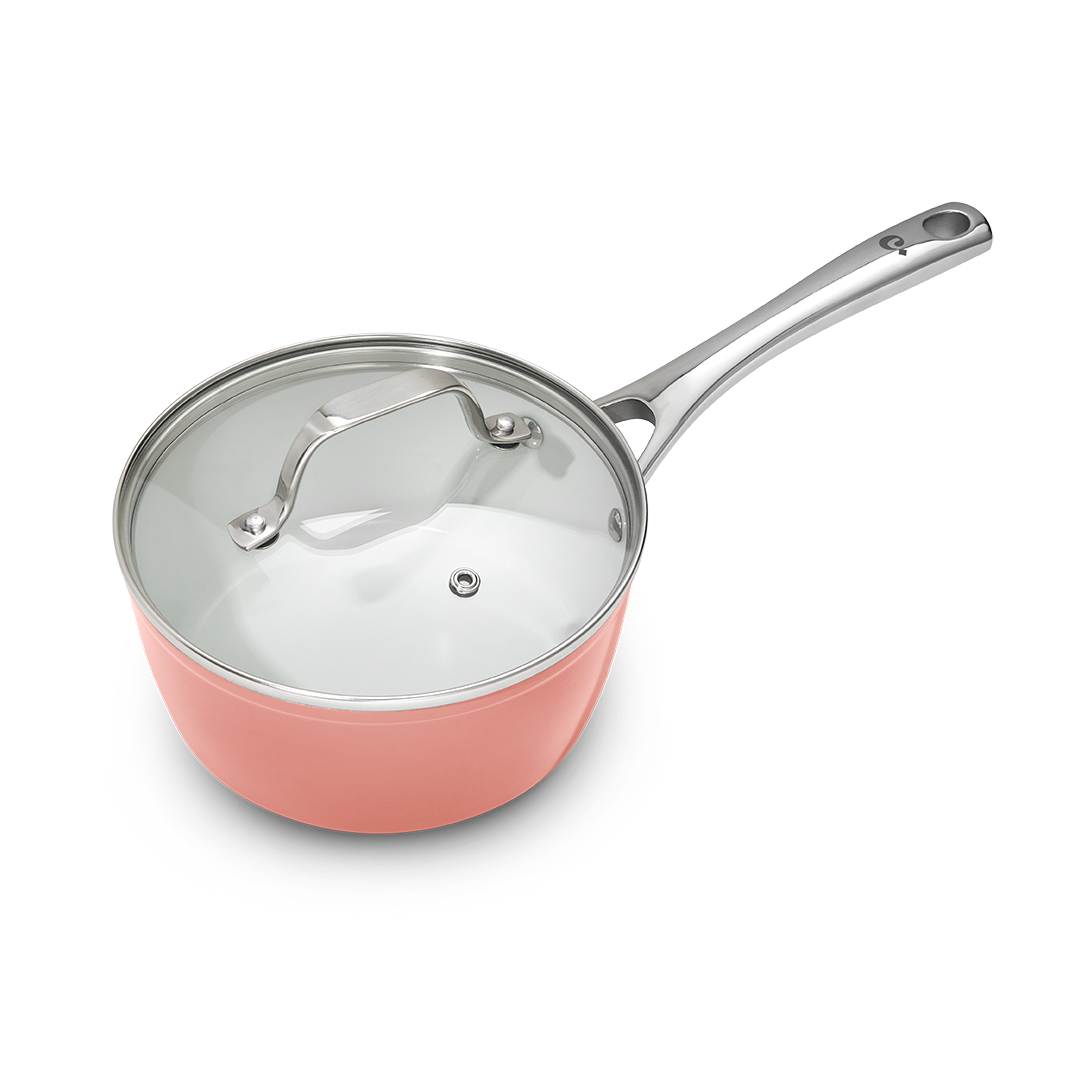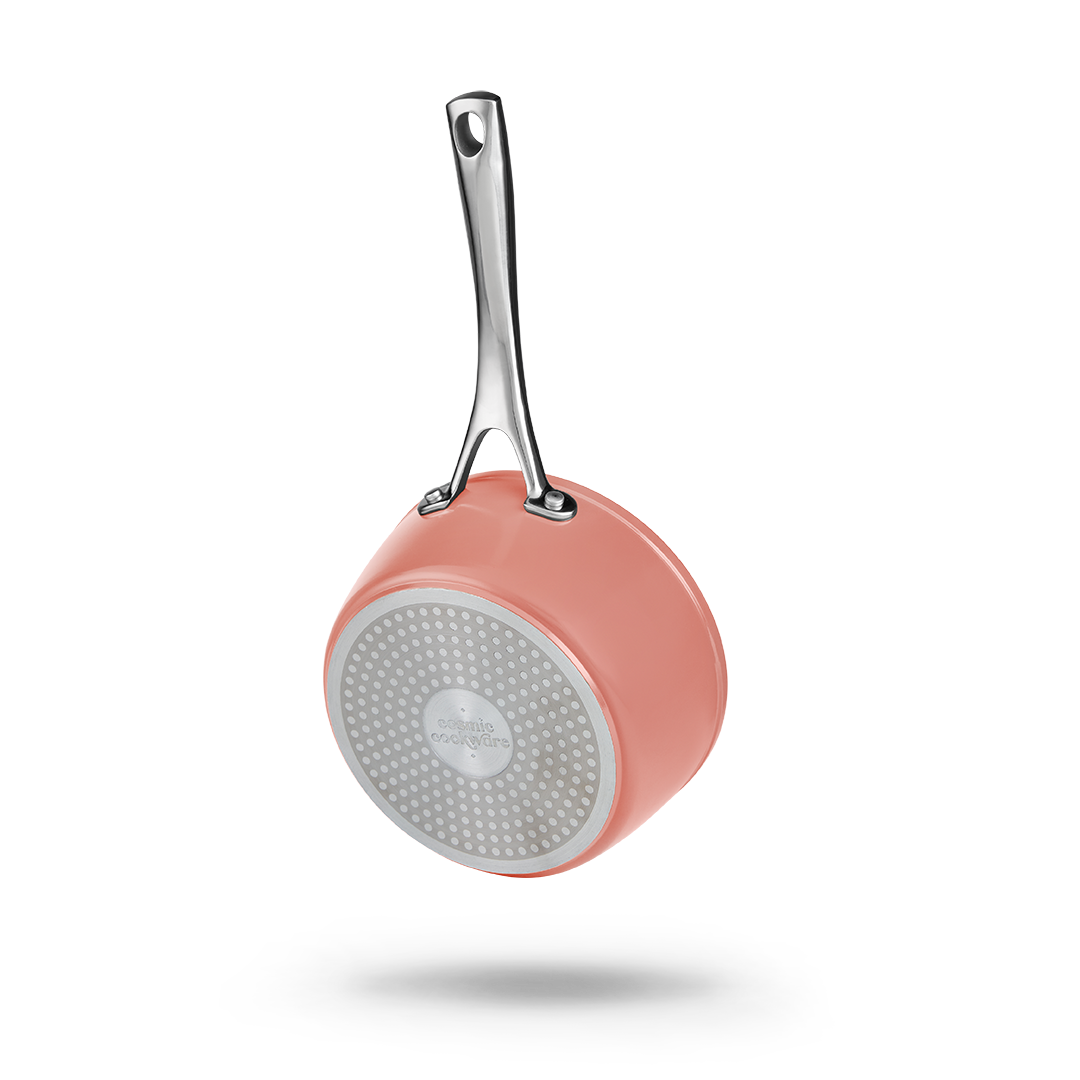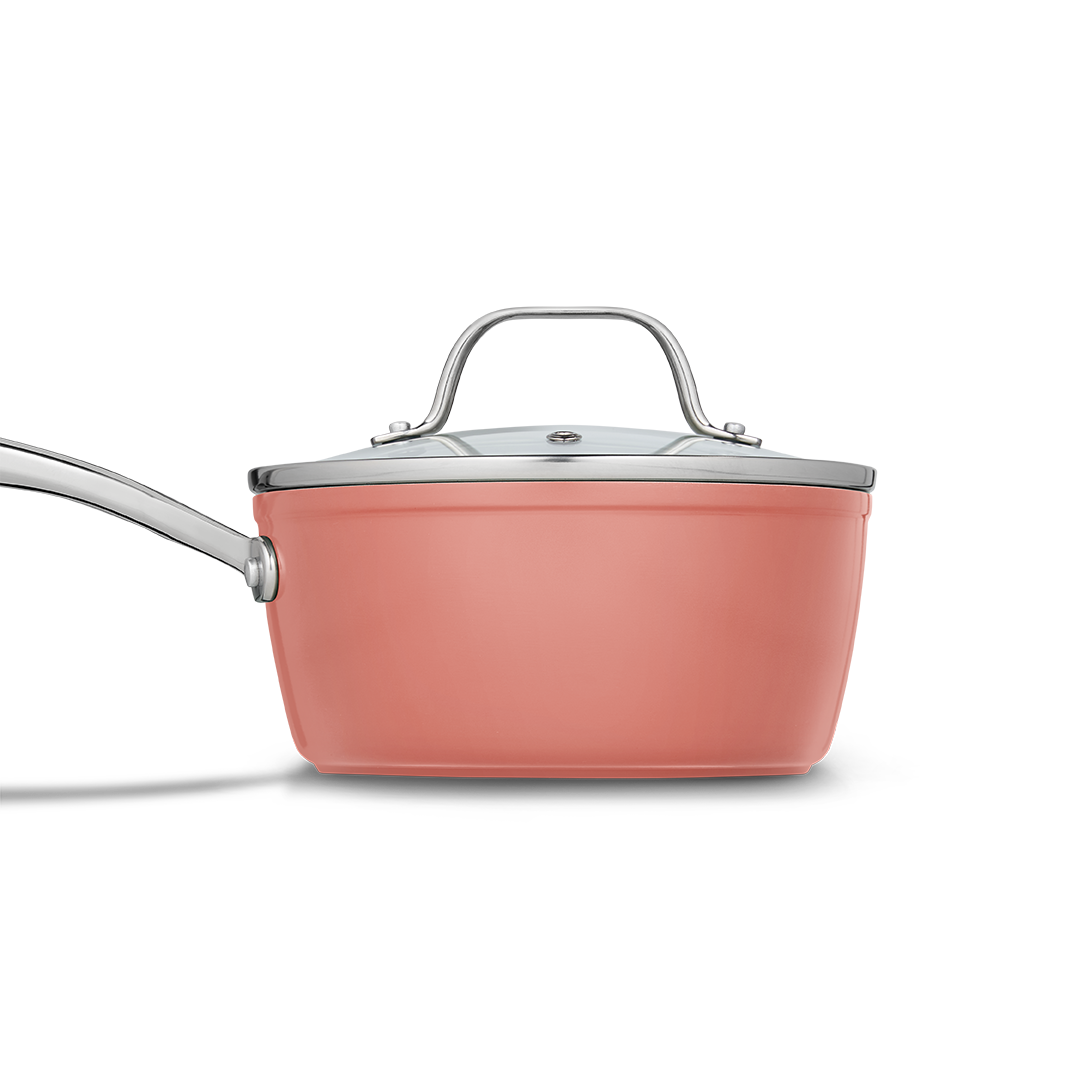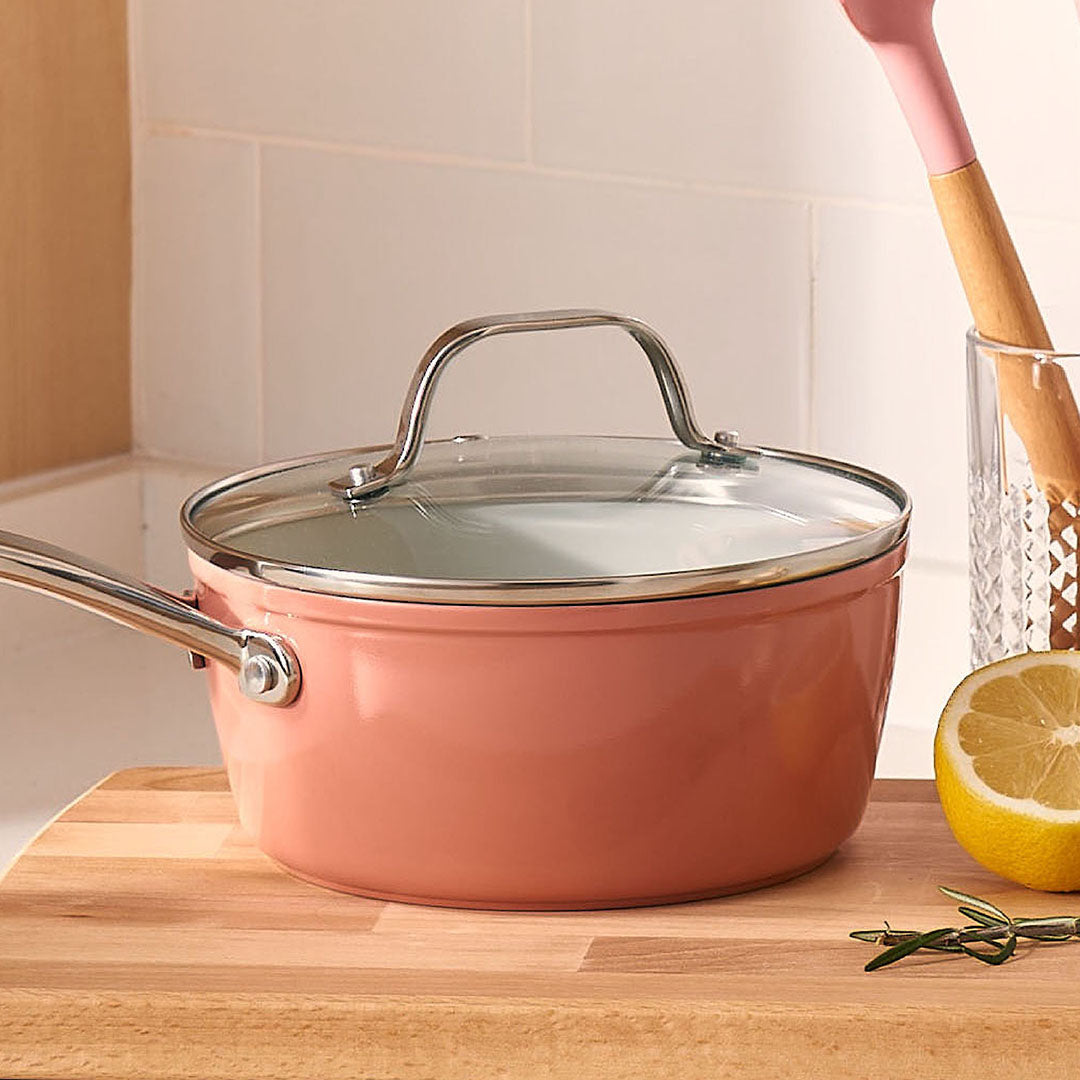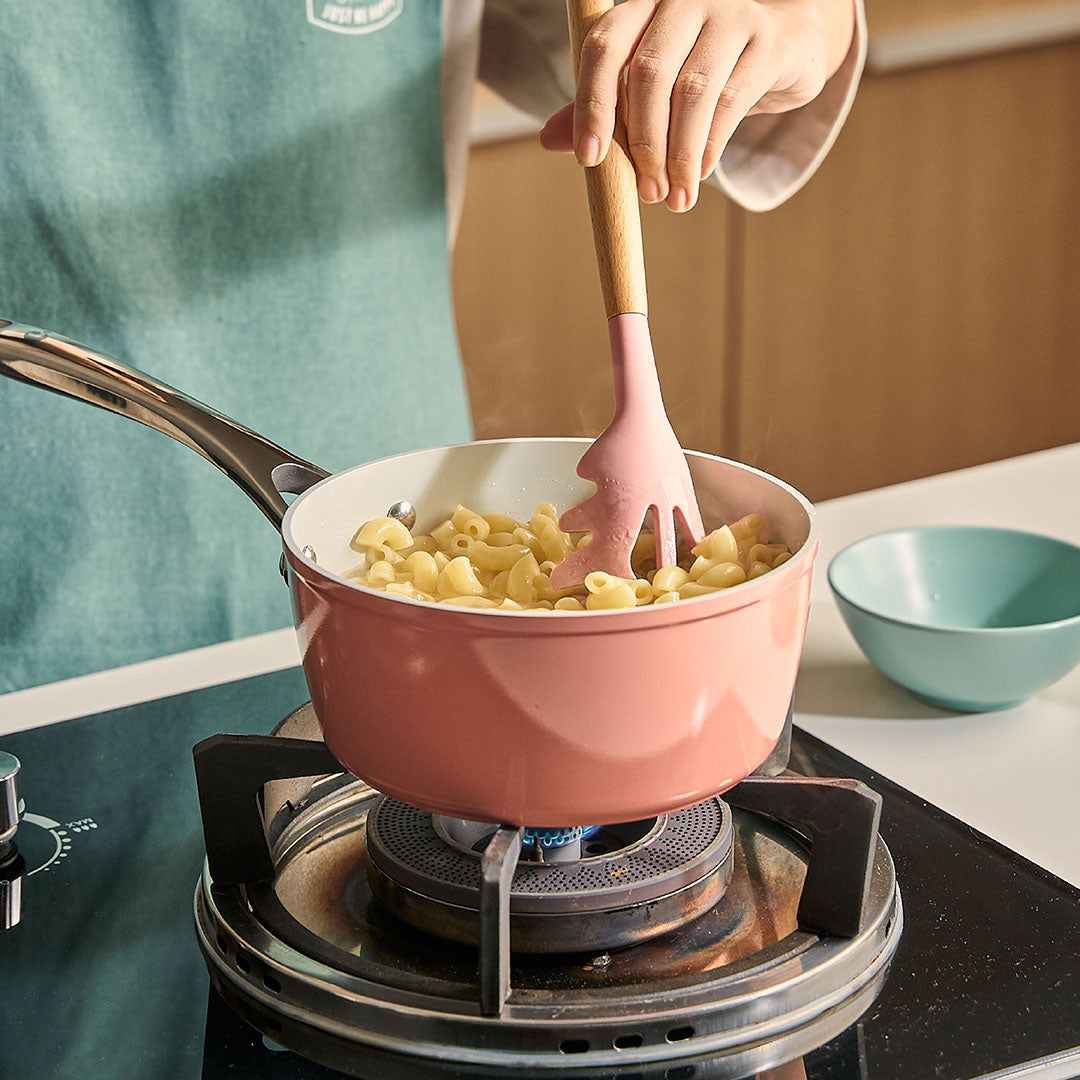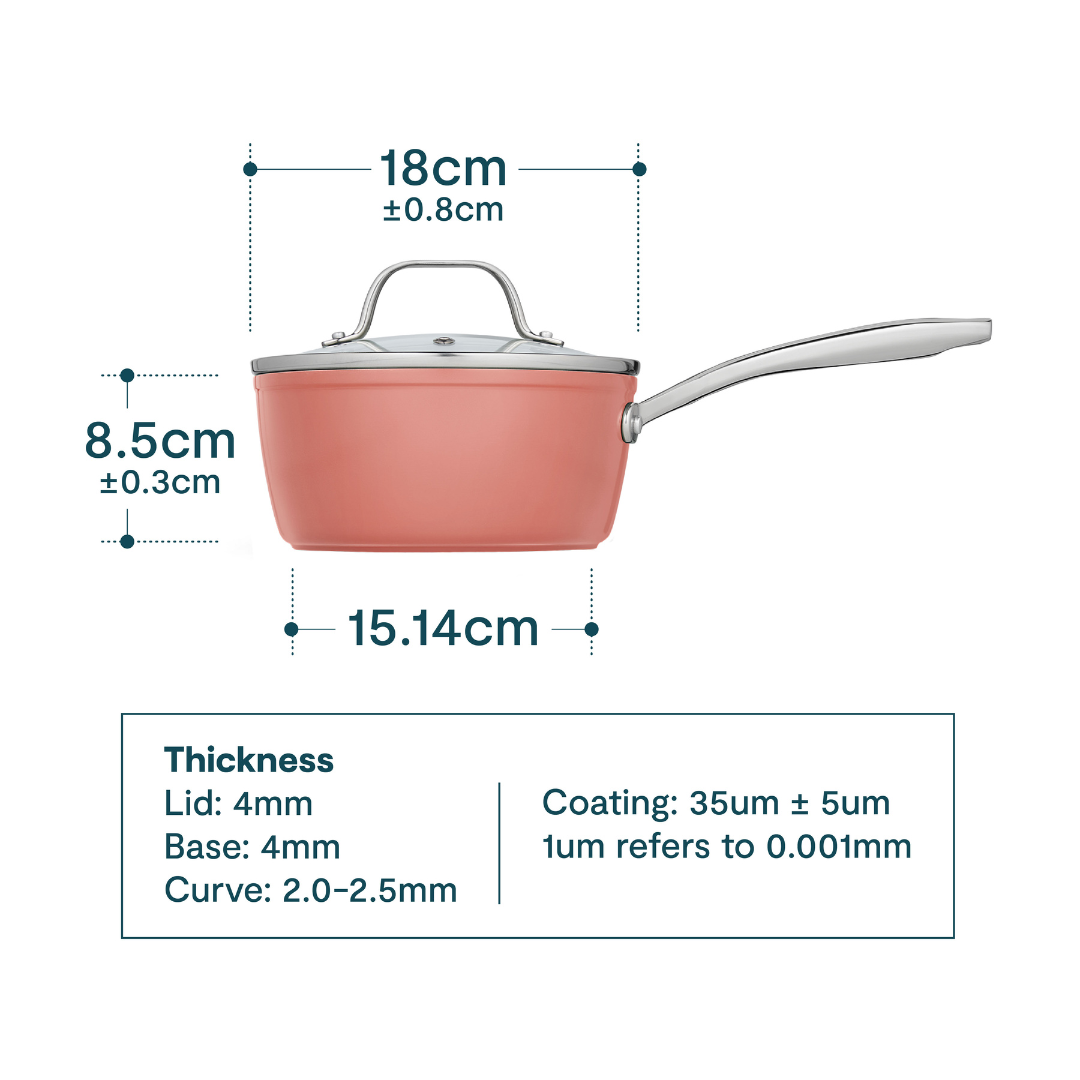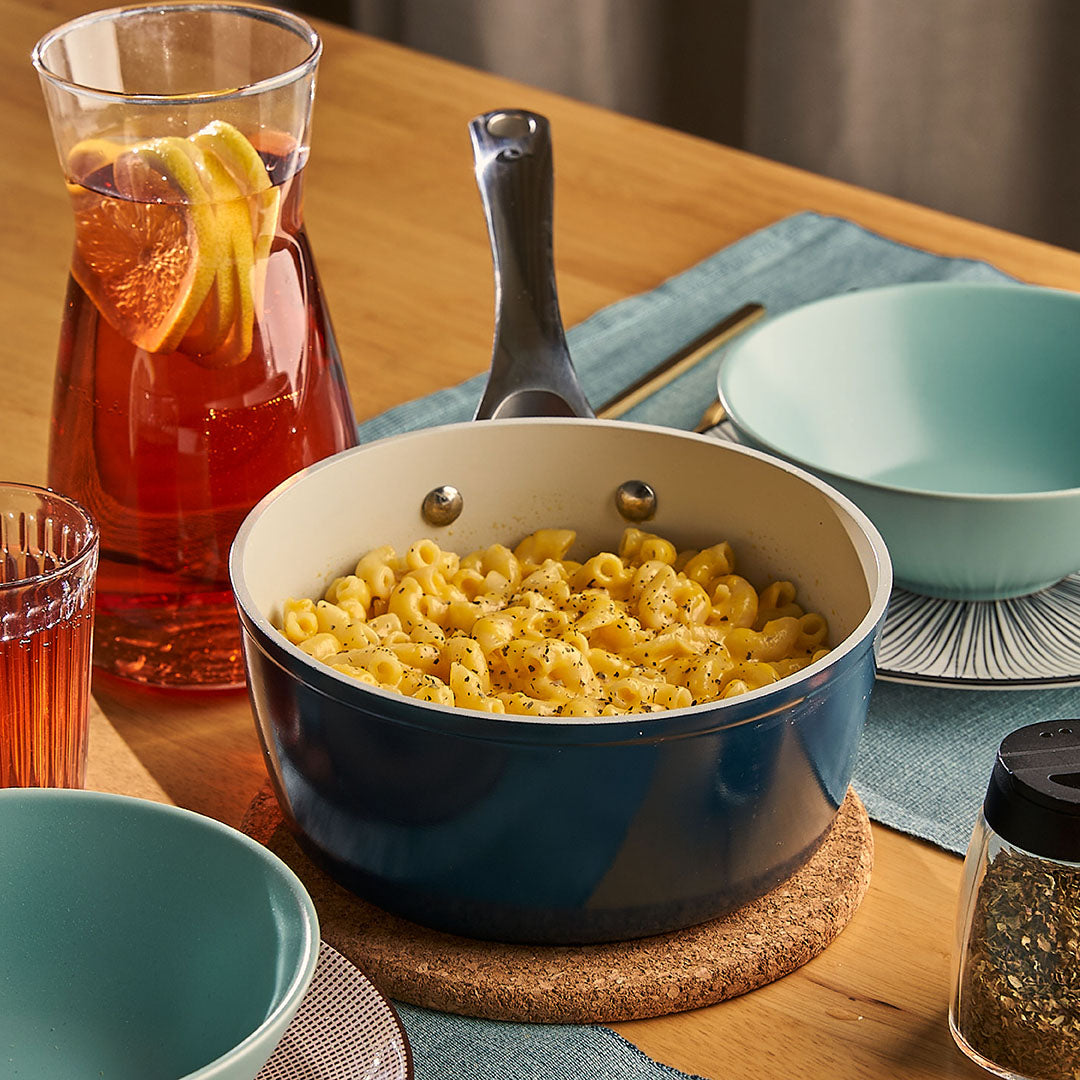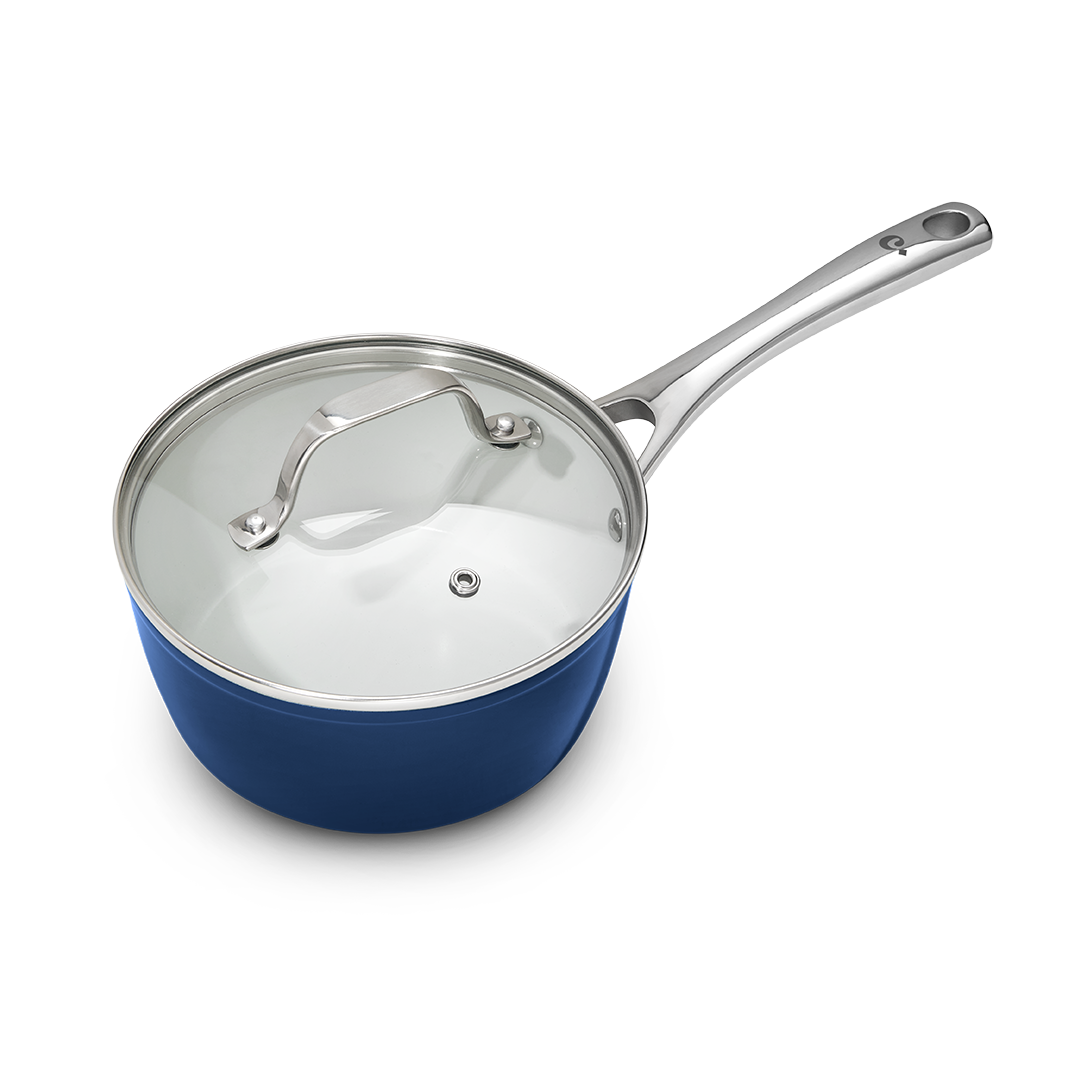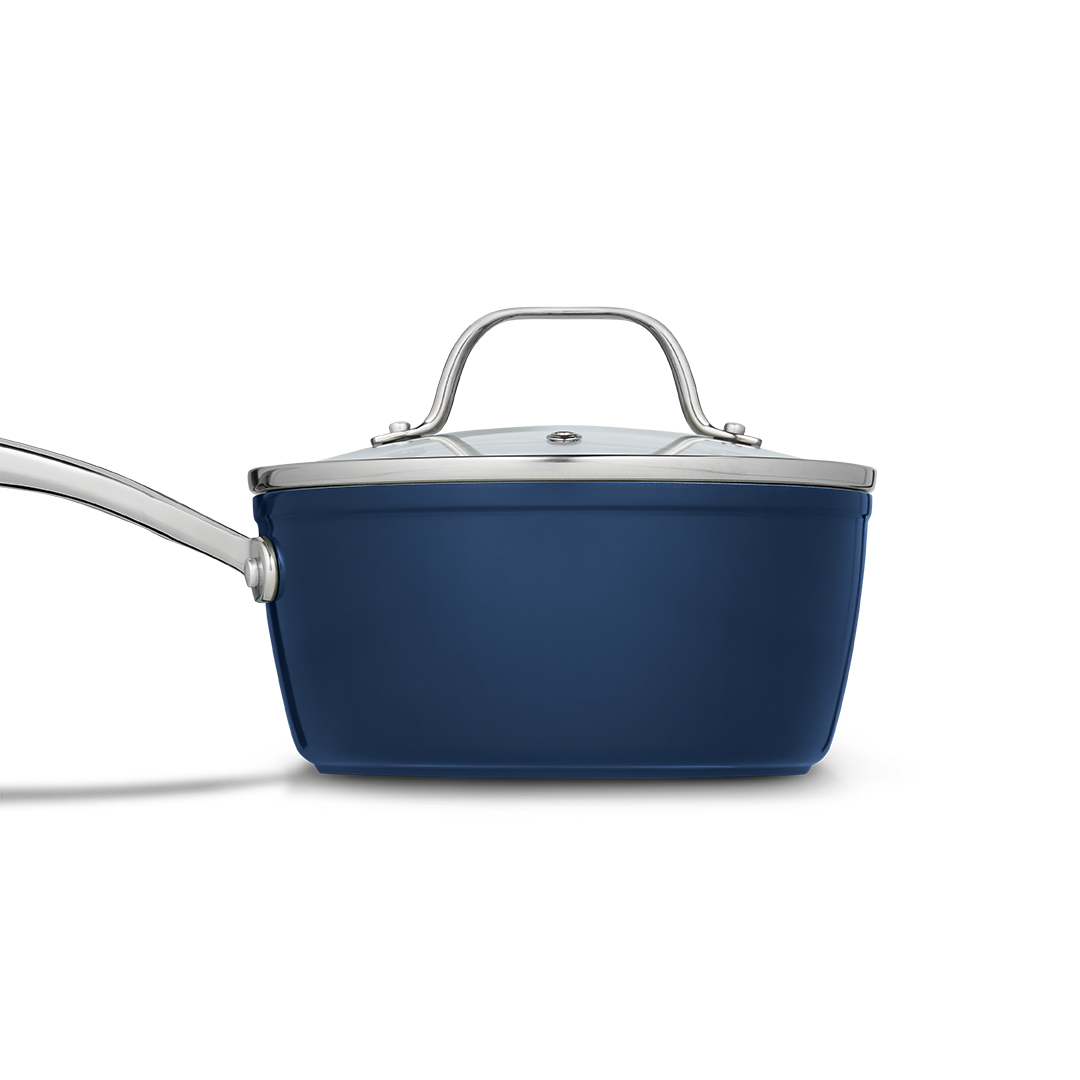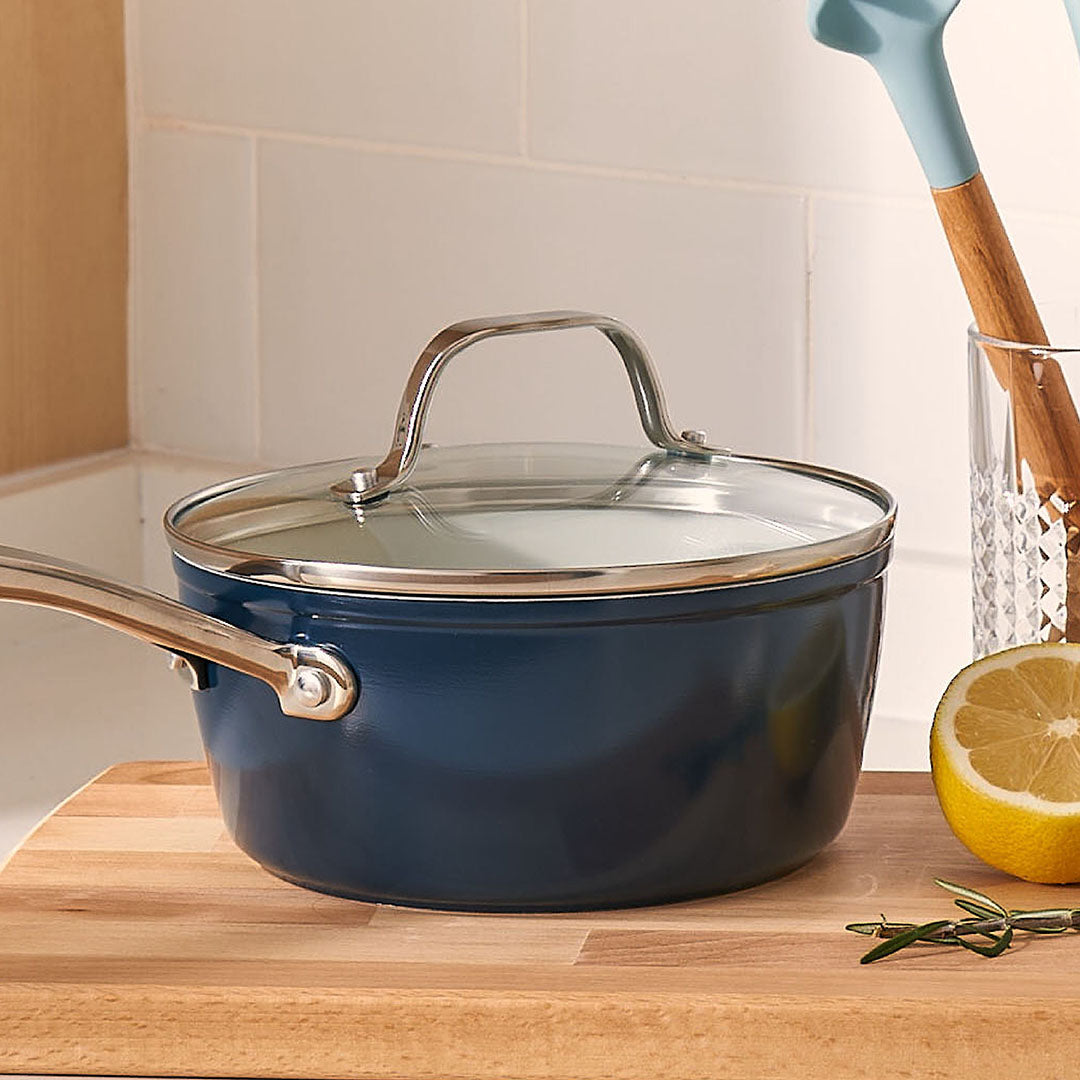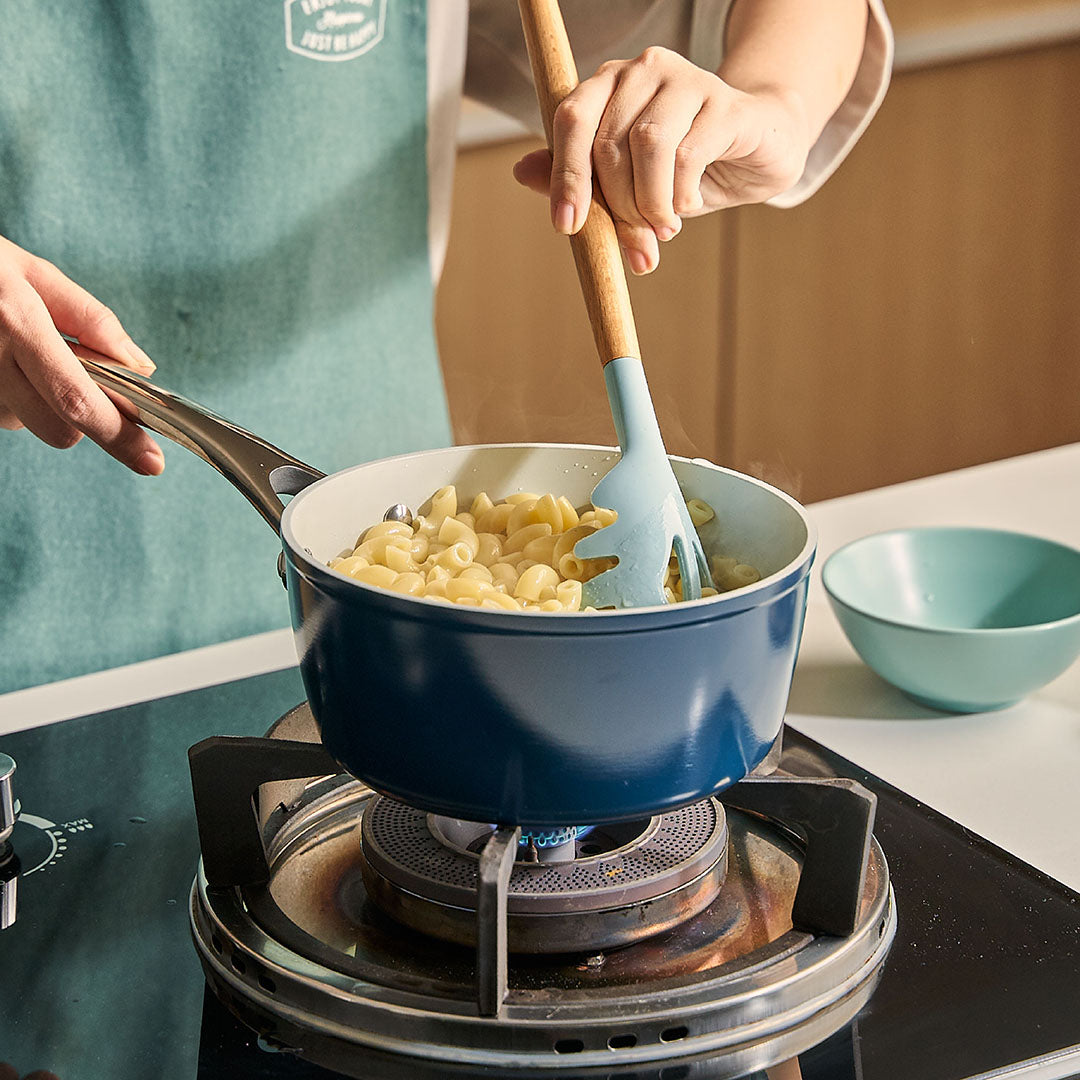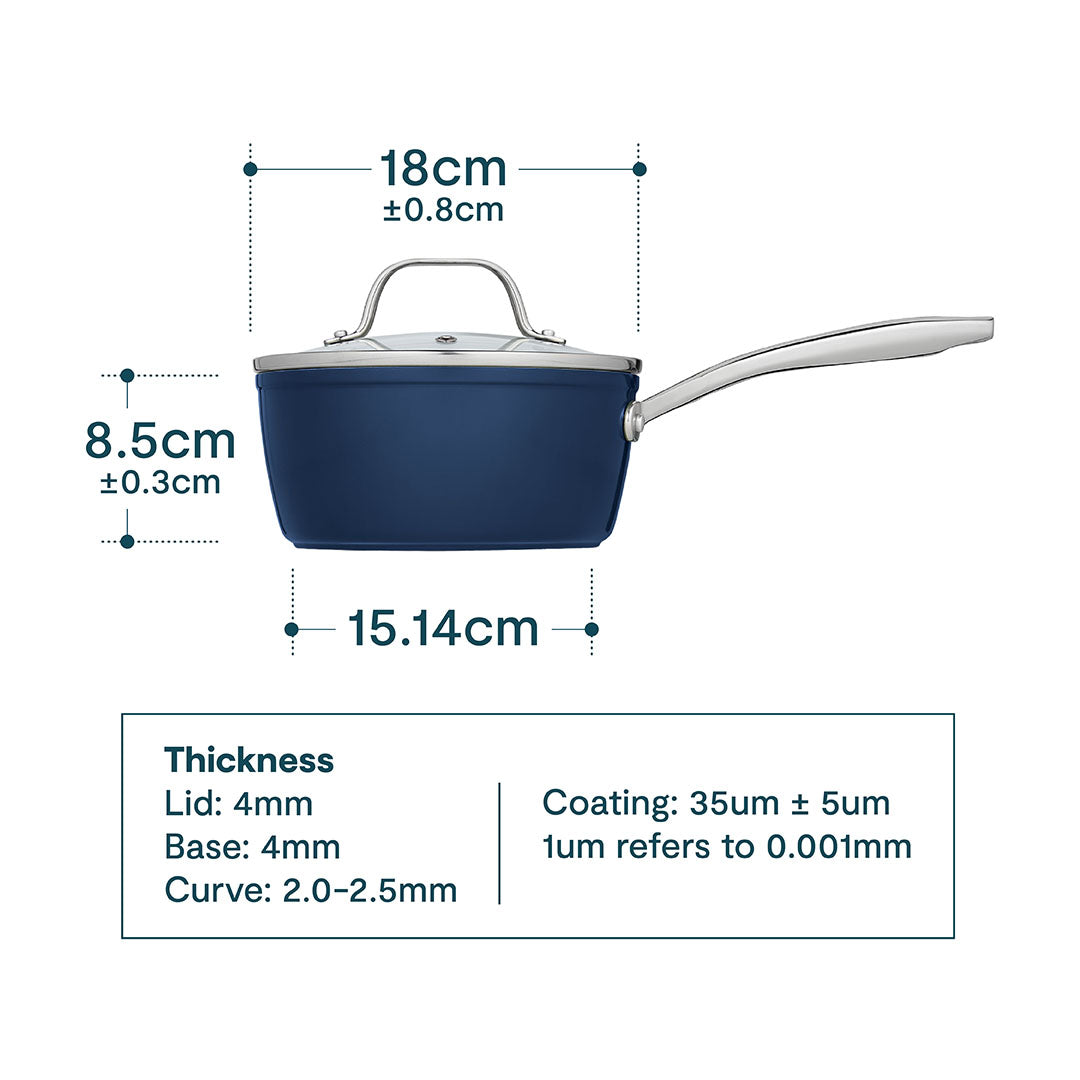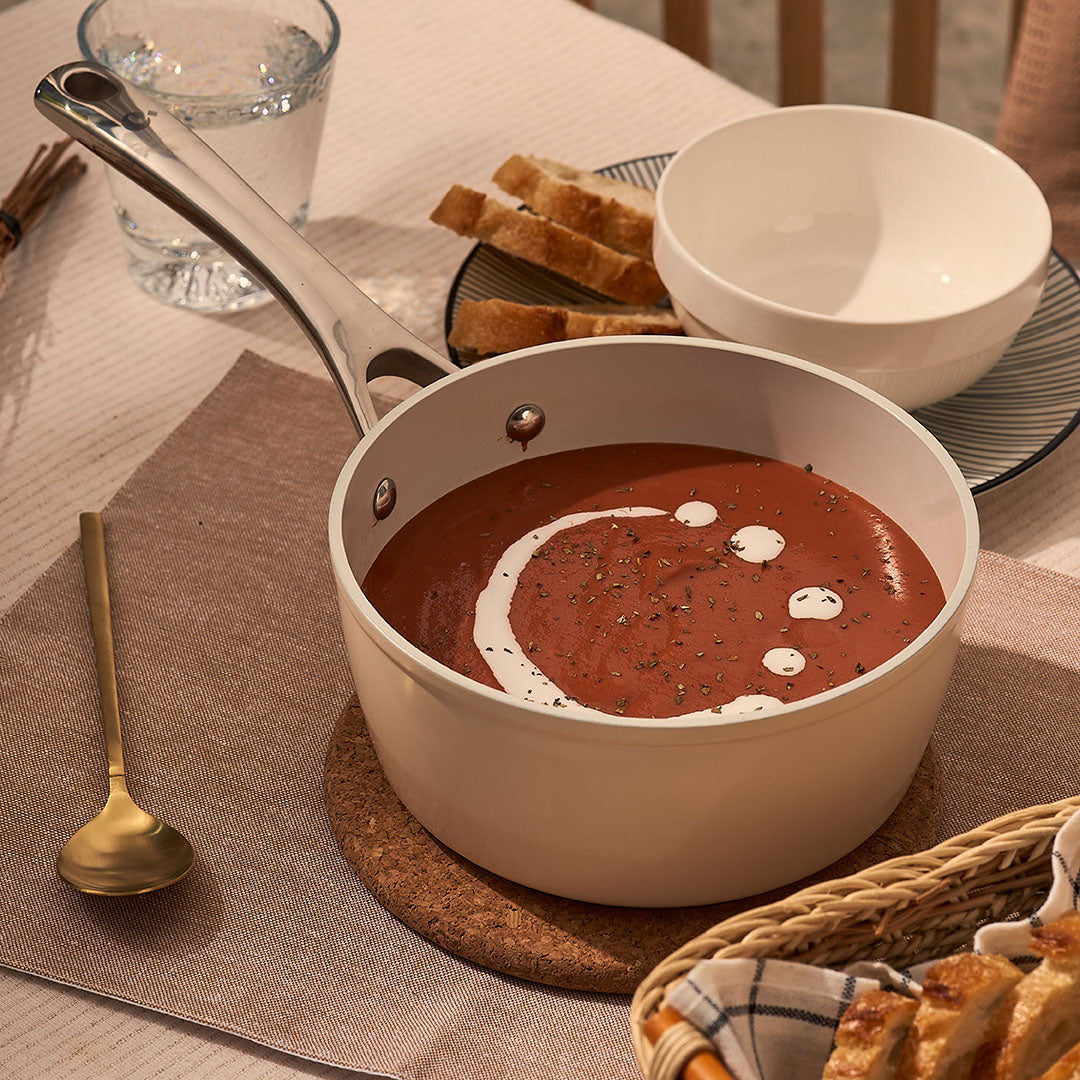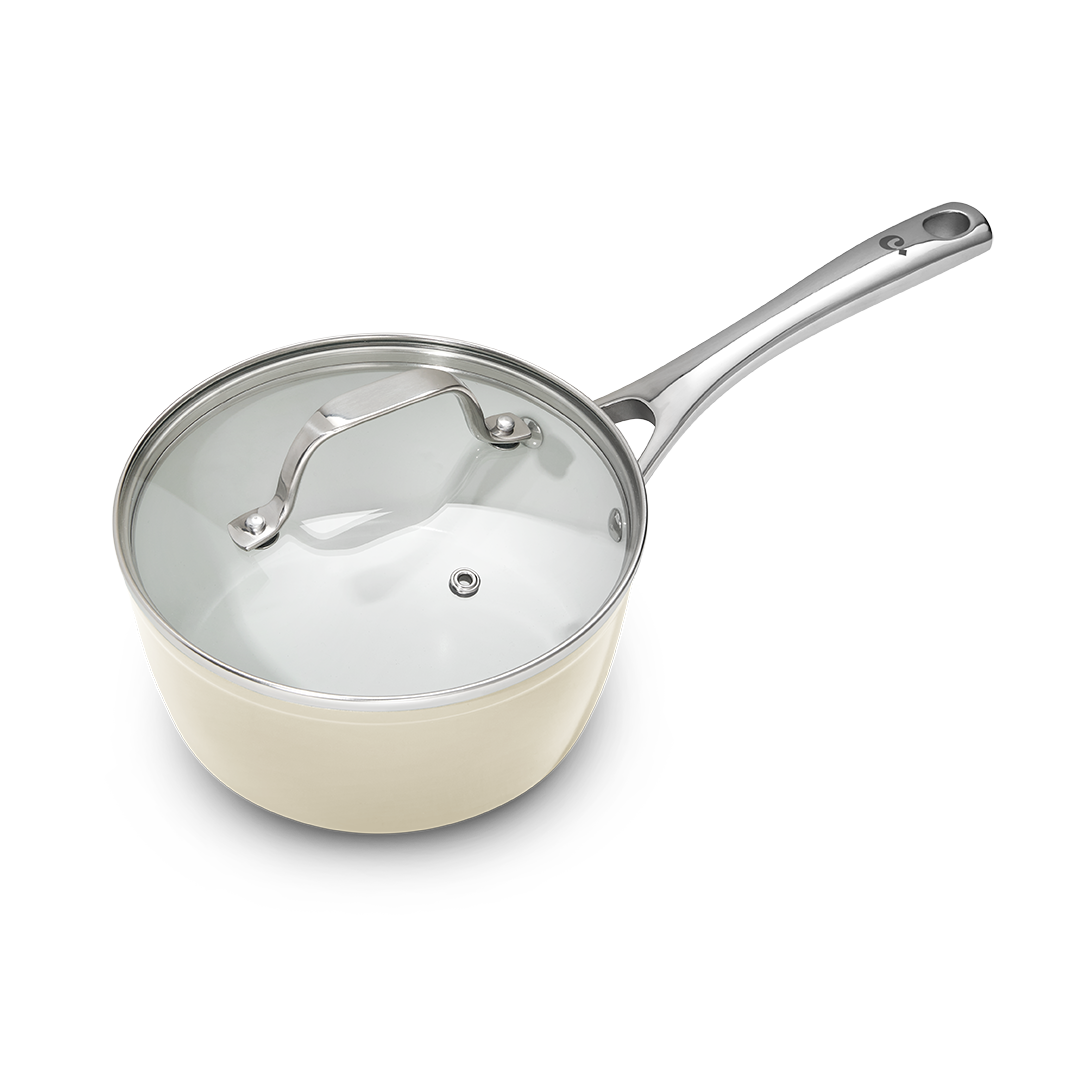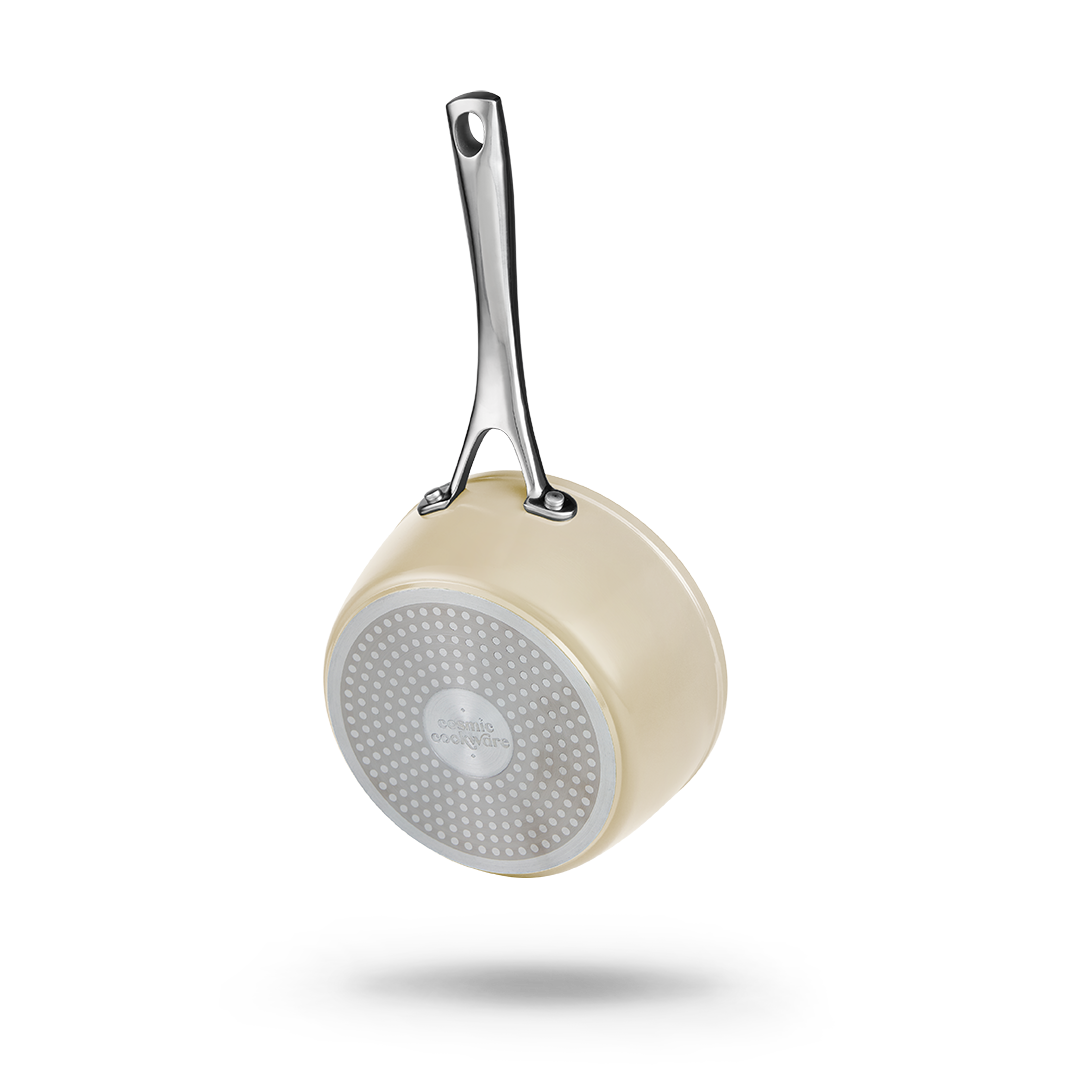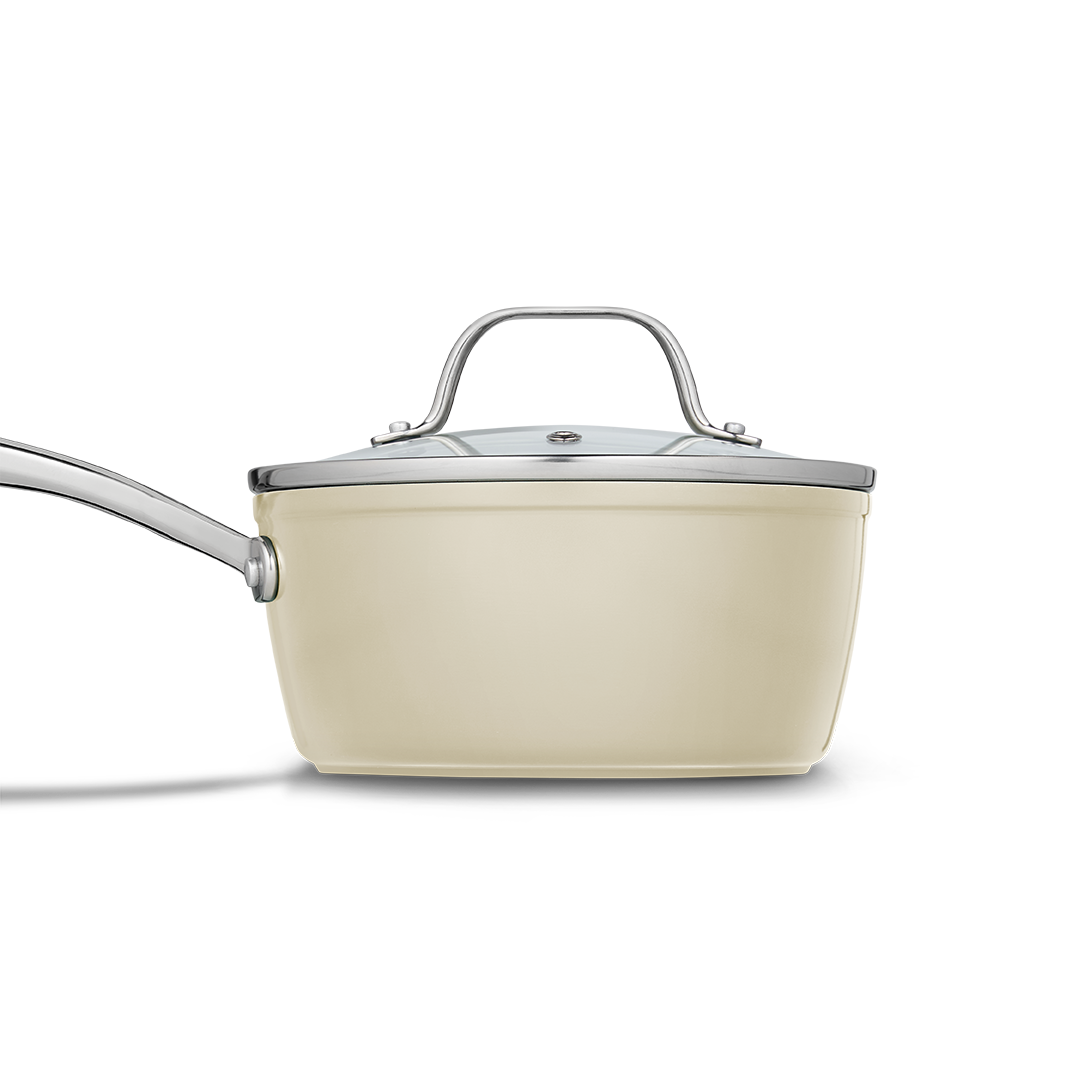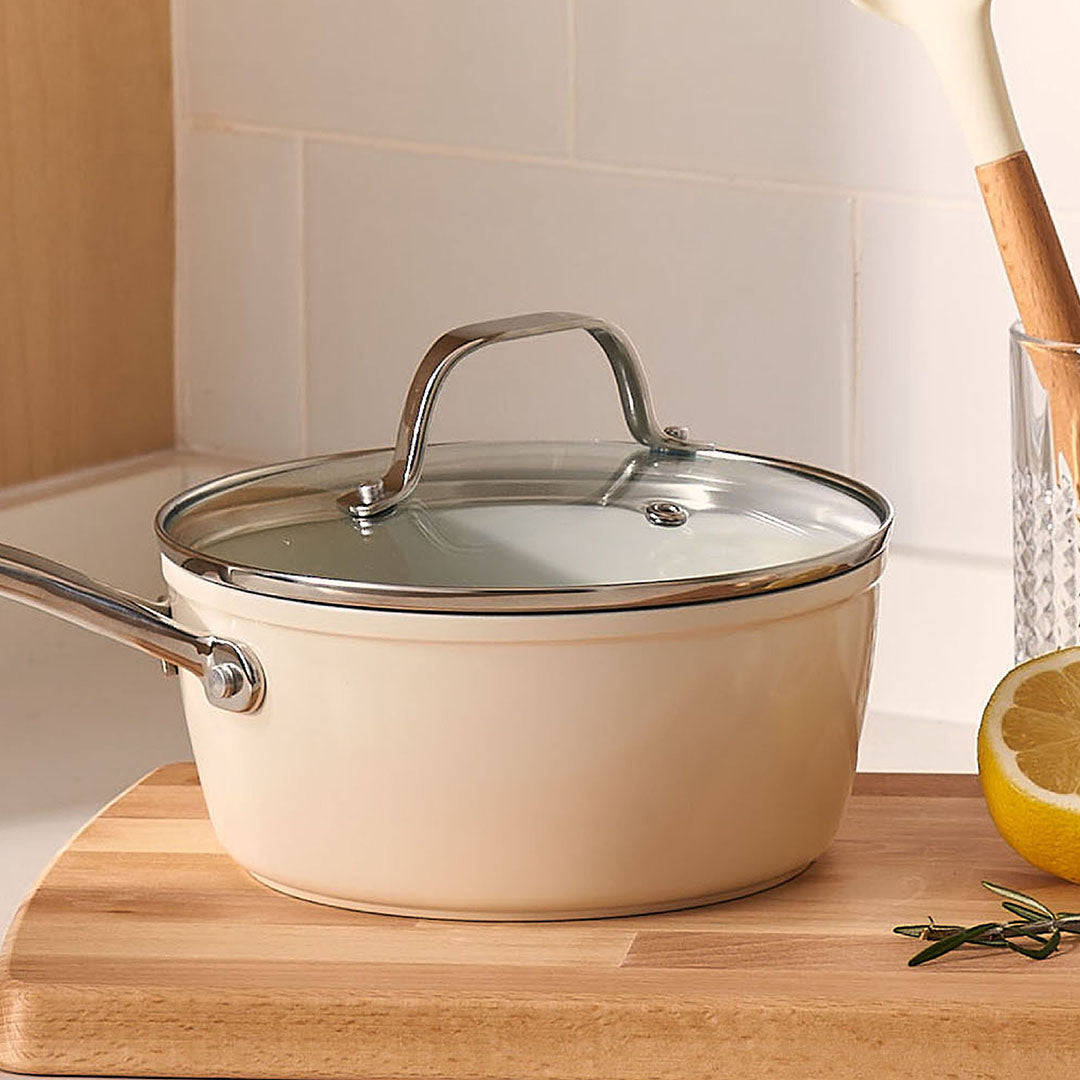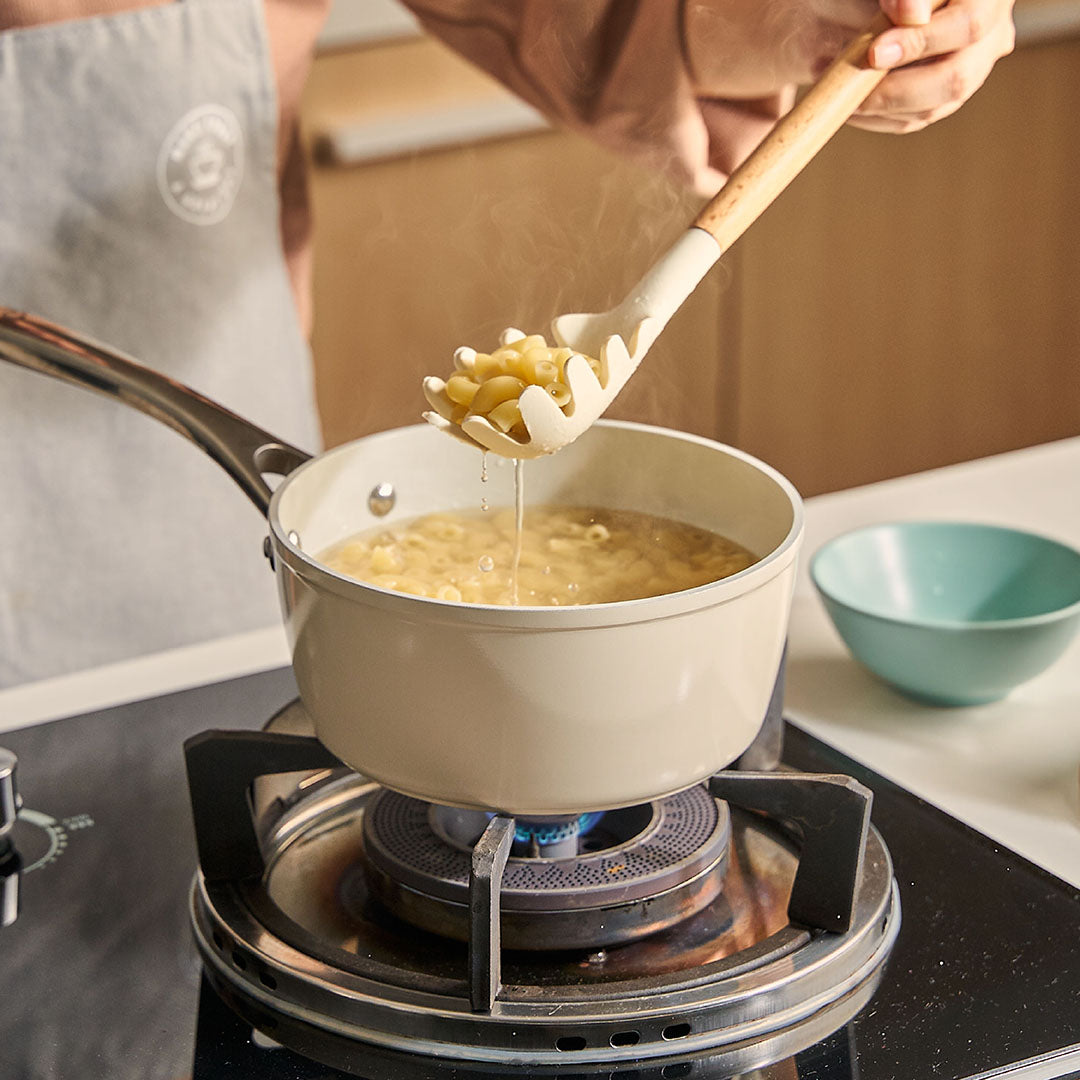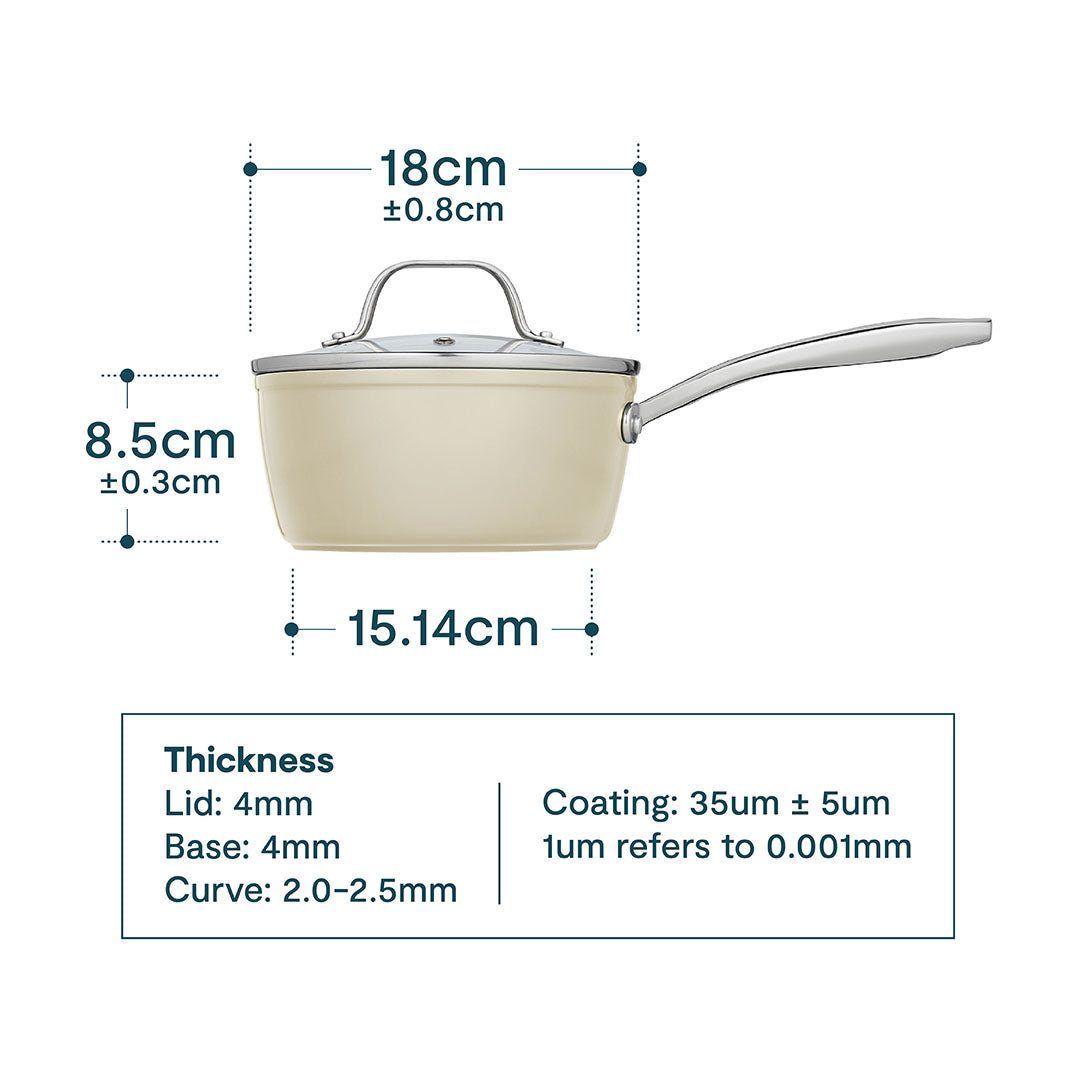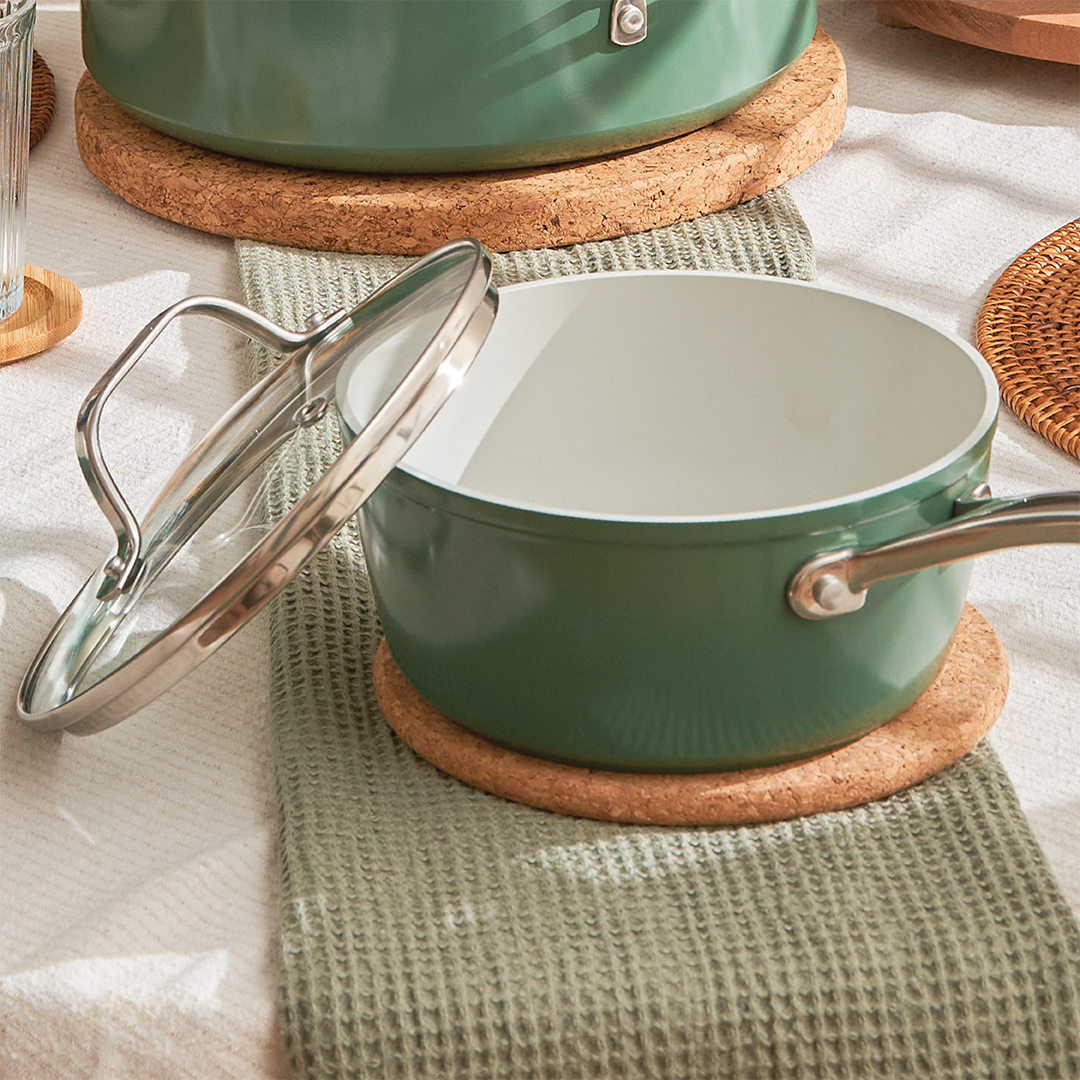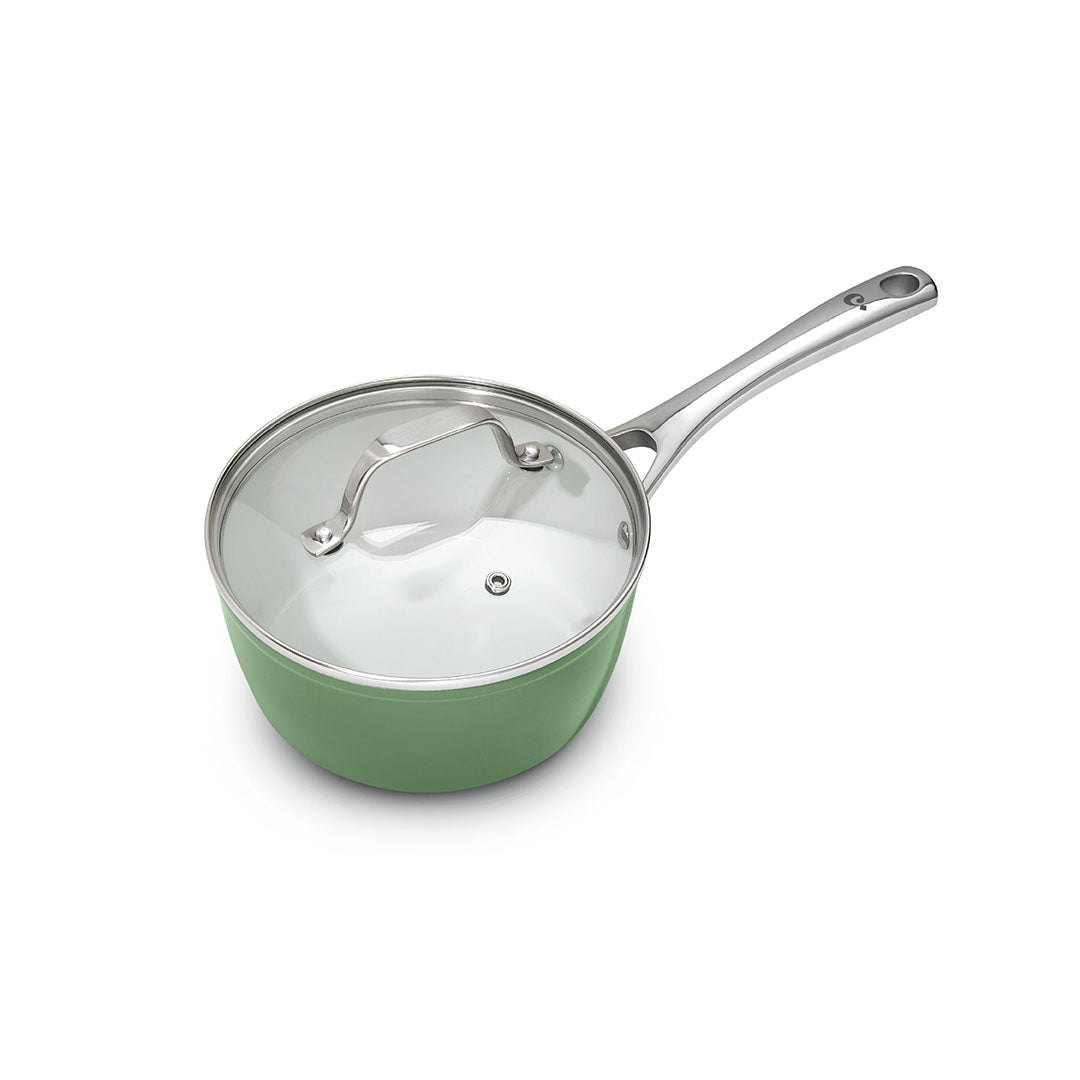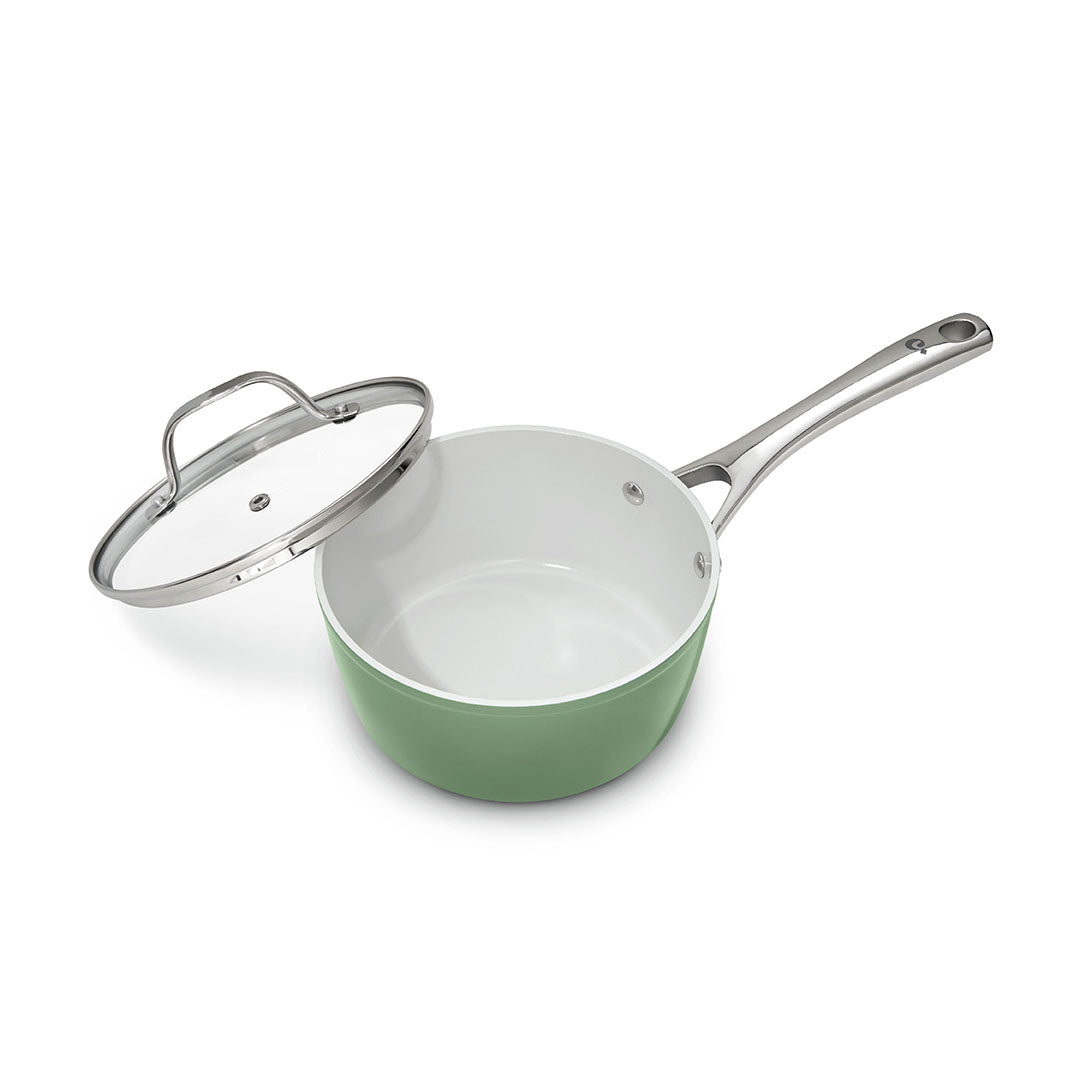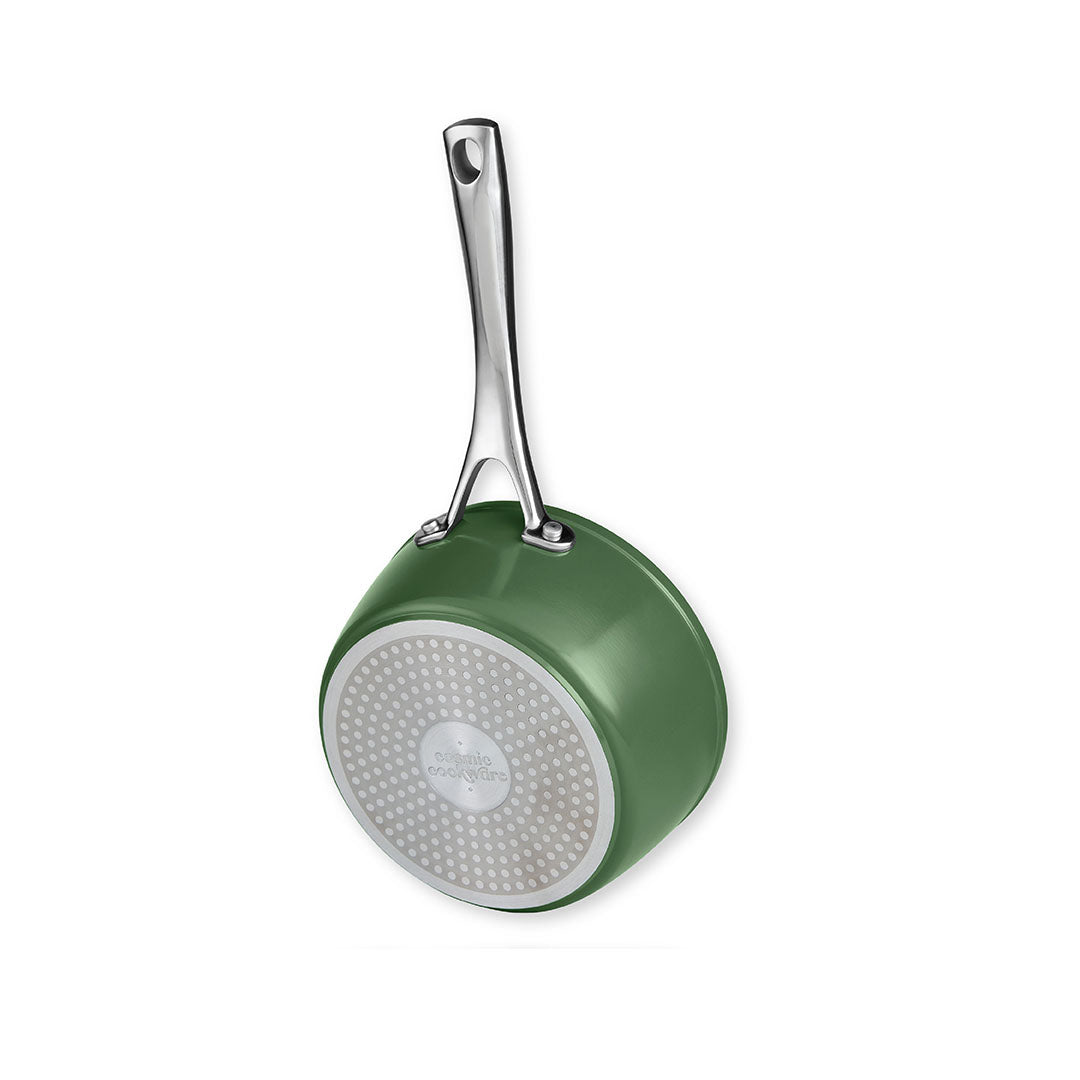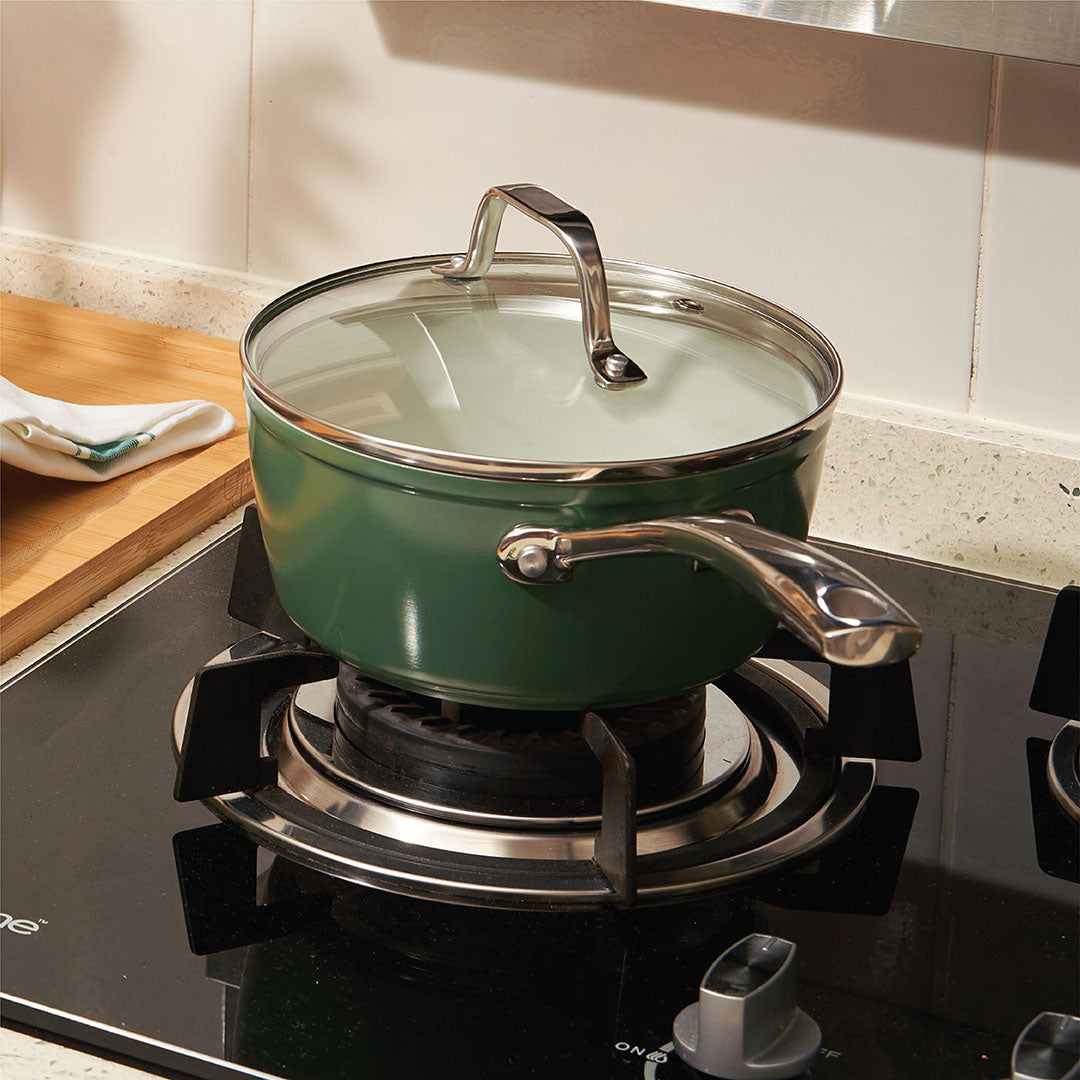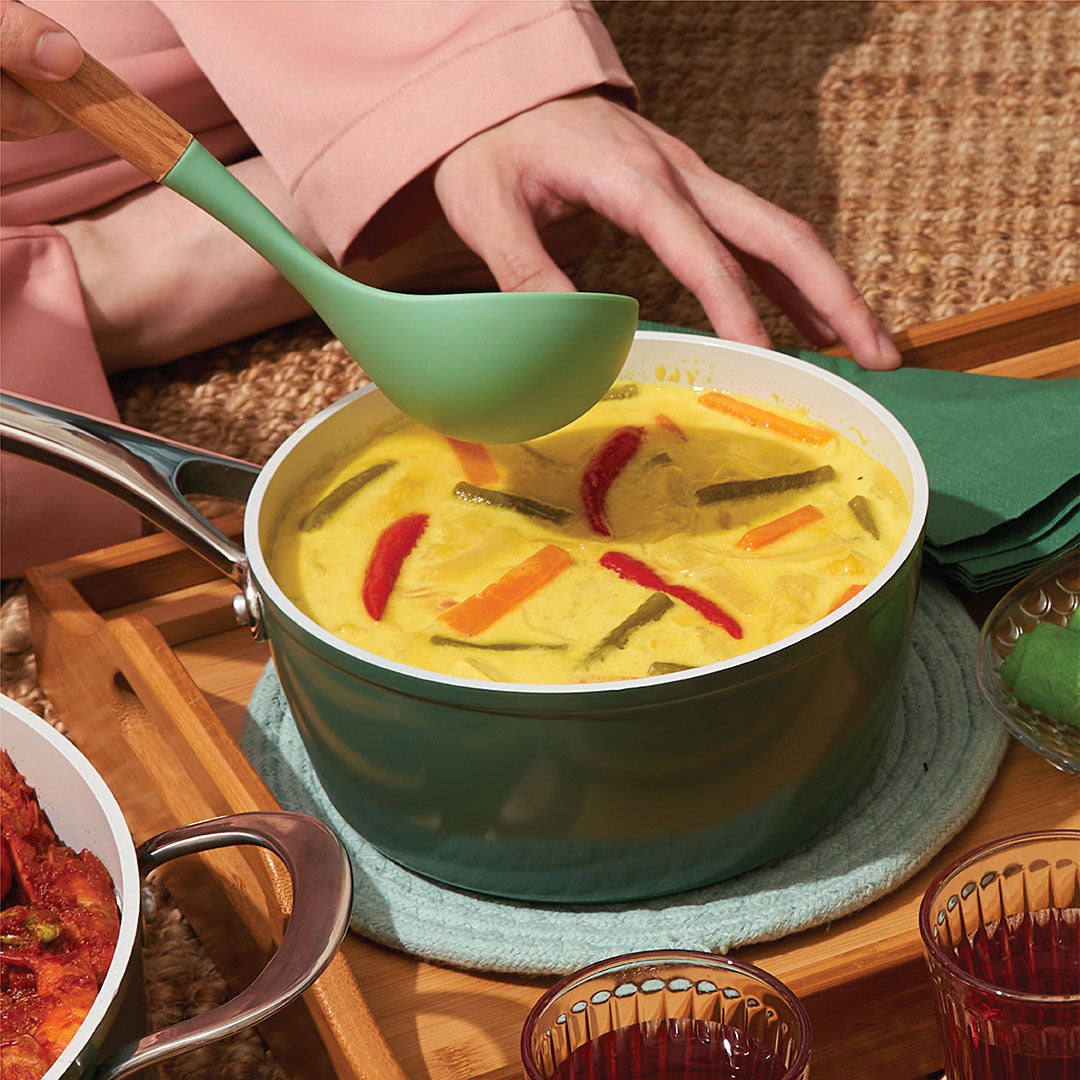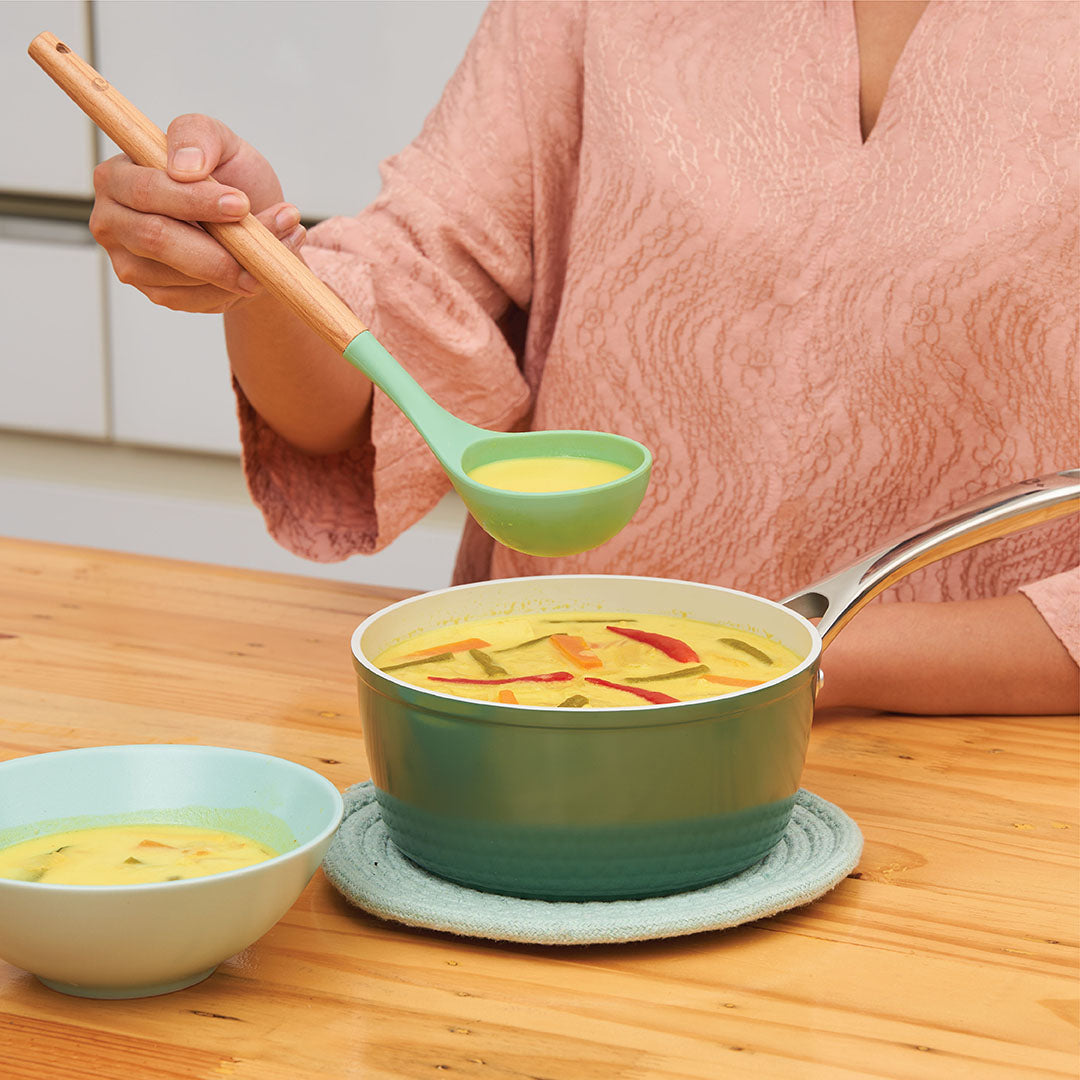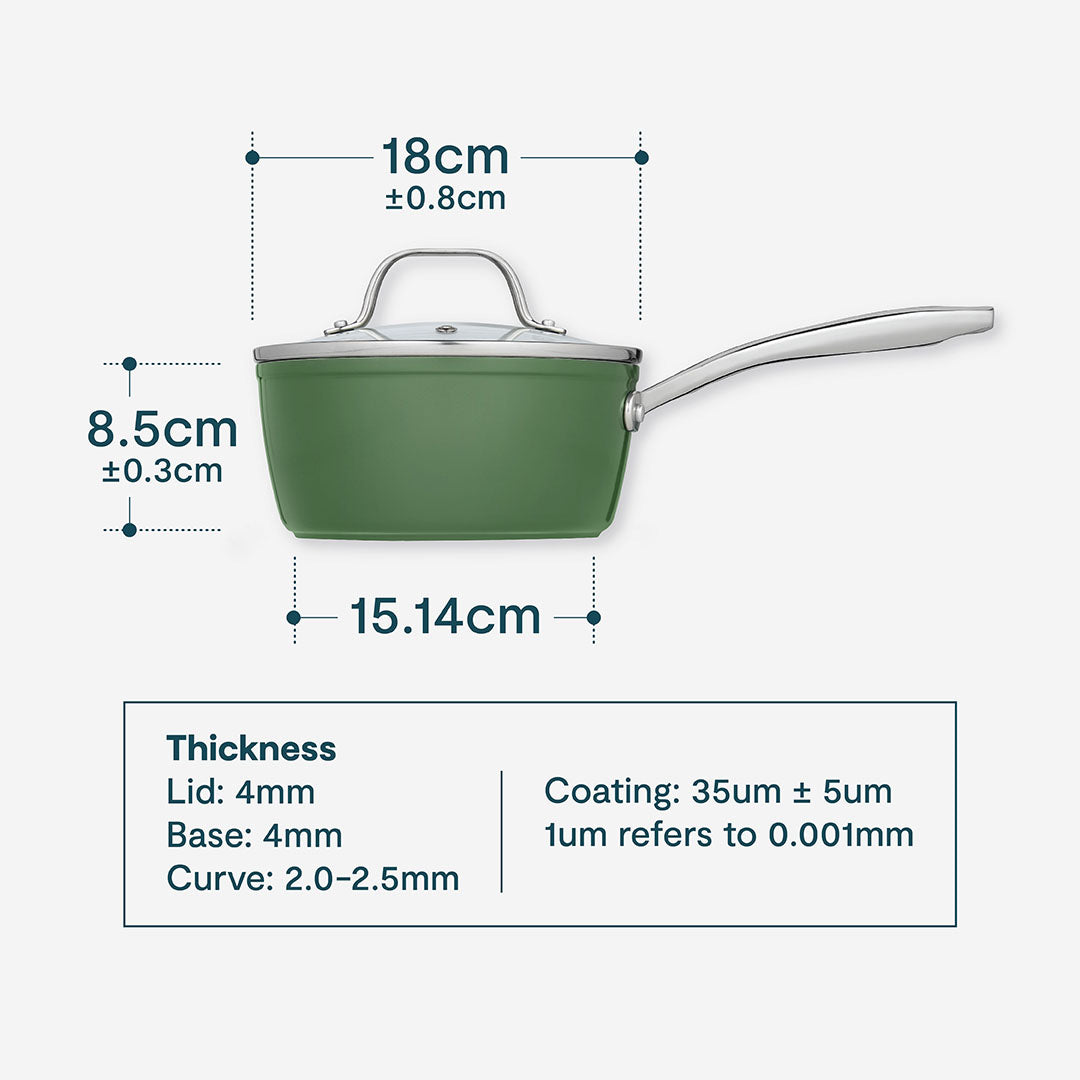 Cosmo Saucepan
From liquid reduction to instant ramen (and anything in between).

Non-toxic and made for all stovetops - we've packed all your favourite Cosmo features in a smaller pan for you to prepare modest and controlled portions as you stew, simmer, and boil liquids for your meals.

Plus, it also comes with a matching glass lid to help retain heat while cooking - and maintain visibility for constant monitoring.
1 x Cosmo Saucepan
1 x Glass Lid
✦ Non-Toxic (Free of PTFE [Teflon], synthetic coating [PFOA], and lead
✦ Great to use for boiling, simmering, and sauce reductions
✦ Oven-safe up to 230°C (up to 200°C with lid)
✦ Suitable for gas, electric, and induction stovetops
✦ Two-coat system that distributes heat evenly
✦ Ergonomic stainless steel handle for a firm, comfortable grip
Non-Stick Ceramic, Aluminum Core, & Stainless Steel Handles

✦ Capacity: 1.8L

Height
✦ Lid: 5.95cm
✦ Base: 8.5 ± 0.3cm

Diameter (excl. handle)
✦ Top: 18 ± 0.8cm
✦ Bottom: 15.14cm

Weight
✦ Pan: 0.75kg
✦ Glass Lid: 0.363kg

Length
✦ Handle: 18.6 ± 0.4cm

Thickness
✦ Lid: 0.4cm
✦ Base: 0.4cm
✦ Curve: 0.2 - 0.25cm
✦ Coating: 35um ± 5um
1um refers to 0.001mm
Featured on Cosmic Cookware social media
Non Toxic
Swiss Certified
Care Free Cleaning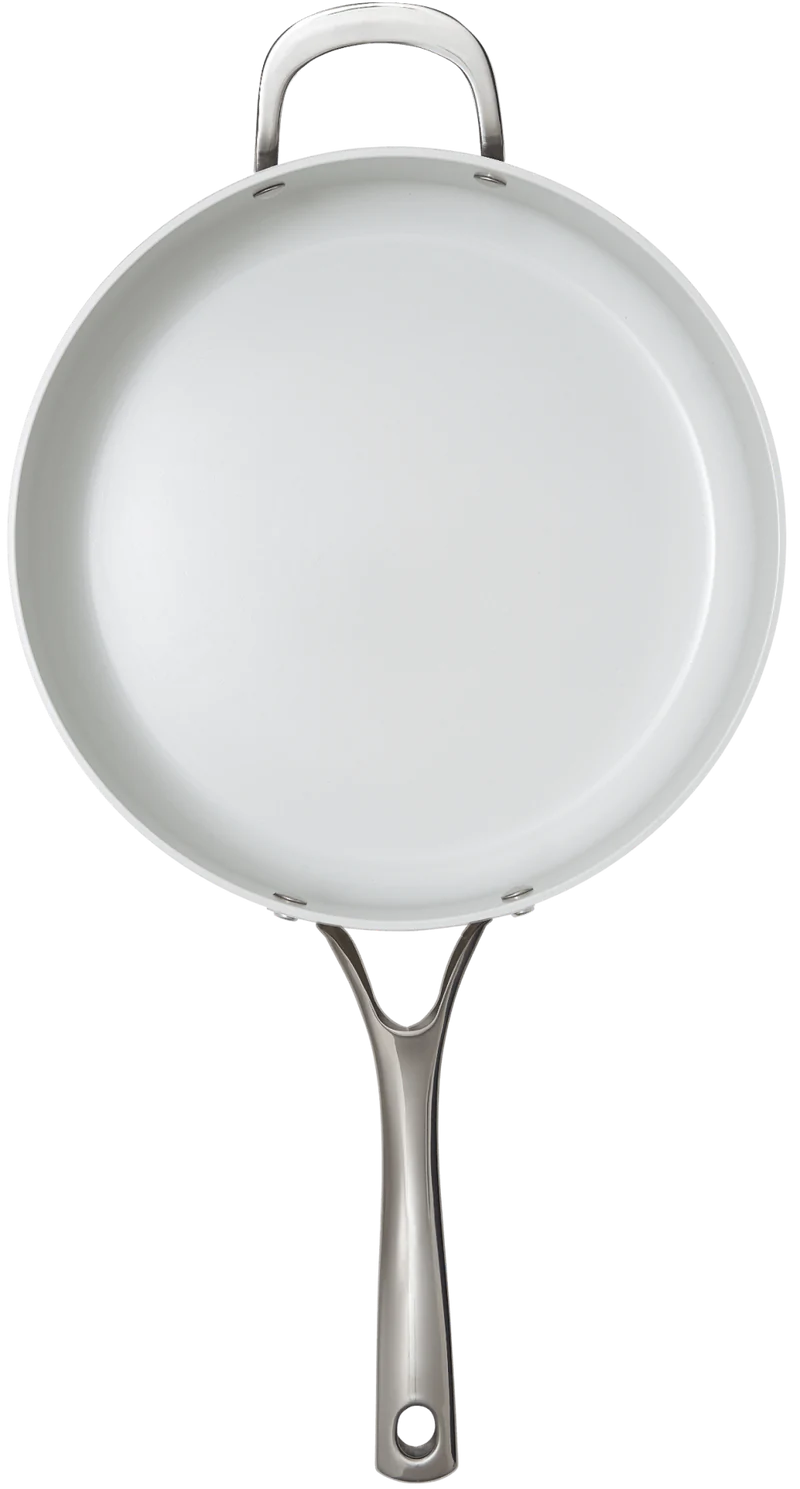 World class non-stick coating
Our certified Swiss-made & 100% chemical-free non-porous surface keeps your food free from harmful chemicals like Teflon (PTFE), PFOA, cadmium, and lead. Now you can cook with less oil and spend less time cleaning up!
✦ Our Joyful Cooks Have Spoken ✦
4.8/5.0
(329 reviews)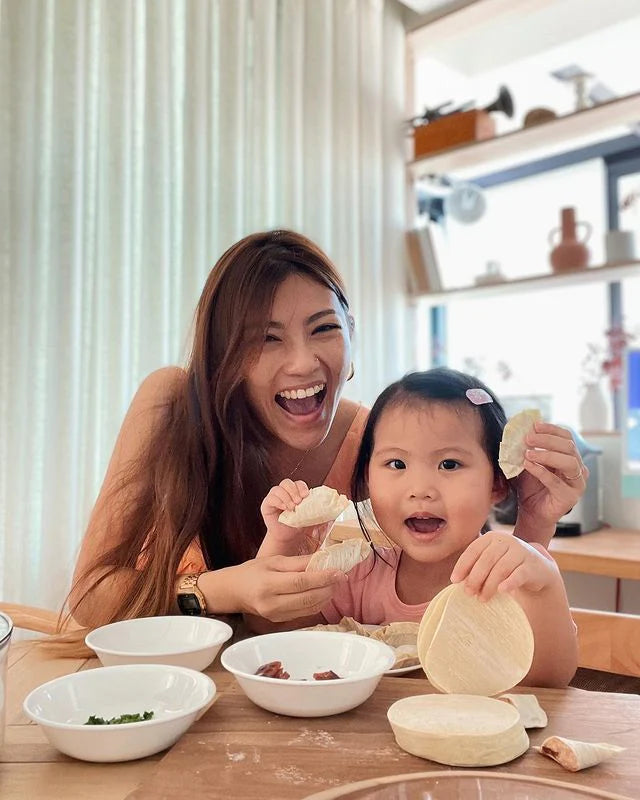 My favourite pan. It is versatile and large (28cm), but not too heavy to carry
- Su Yen (@suyenpang)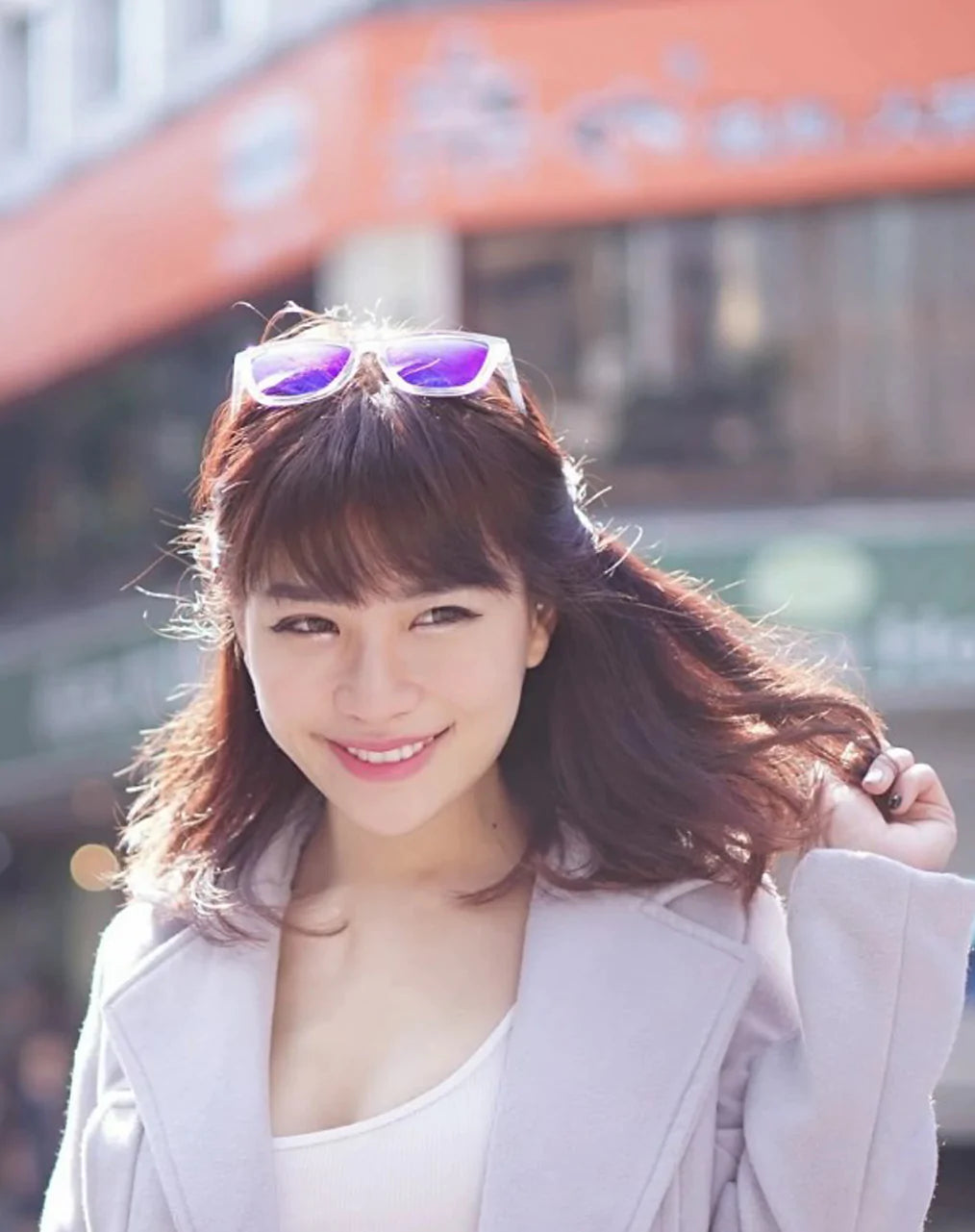 My cooking has become easy and hassle free as the pan is versatile for various types of cooking!
- Karen (@karenkh0)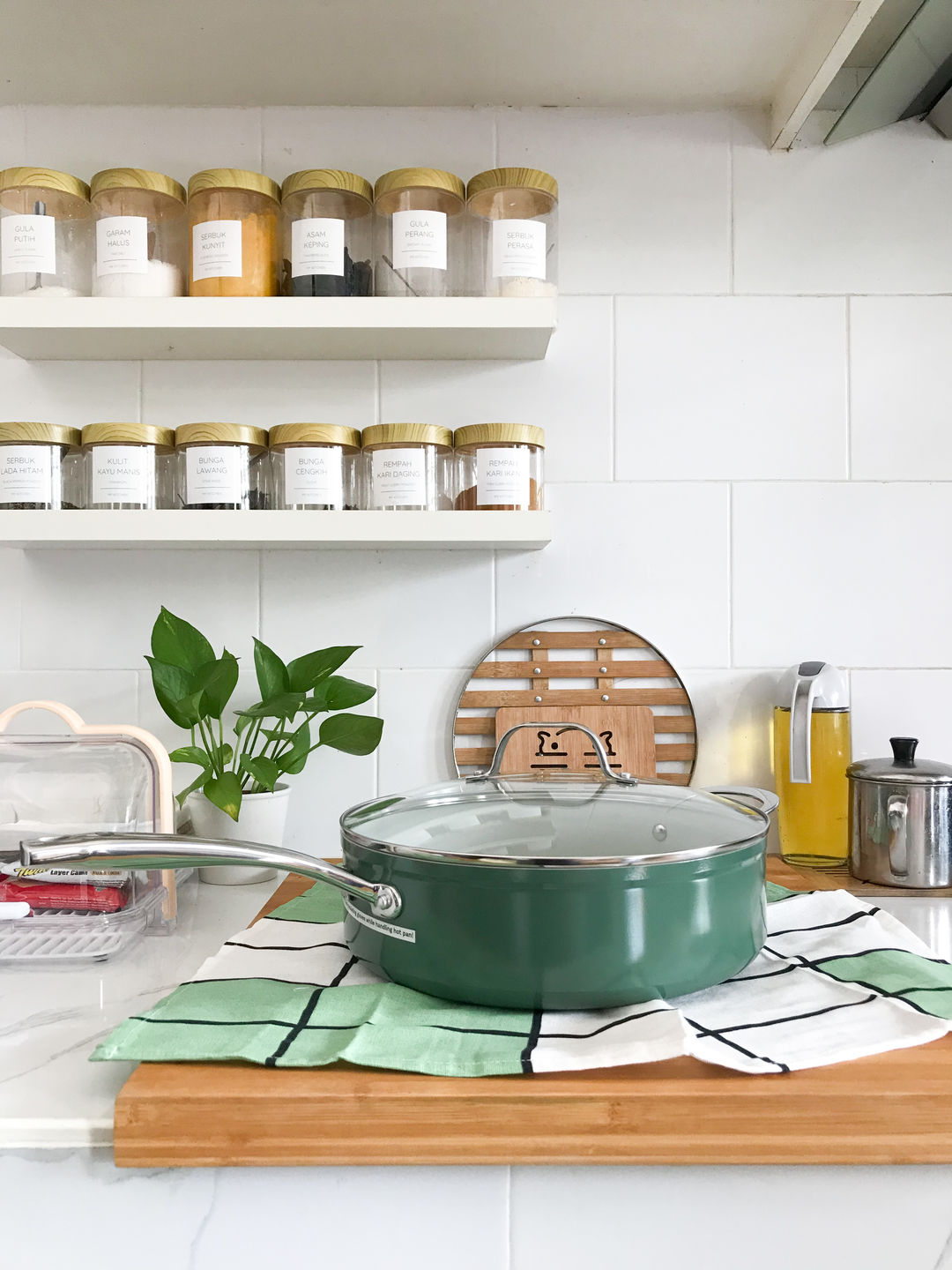 Saya sukaaa sangat cosmic pan ni, saiznyaa besar & memudahkan saya memasak. Mmg in love sgt 🥰
- Wan Nadiah Wan Mamat
Non Toxic
Swiss Certified
Care Free Cleaning